There was a time when I associated fondant with professional bakers only. As someone who's designed and blogged about parties and celebrations for years, I saw firsthand that the most amazing cakes and desserts were almost always adorned with fondant.
The thought of attempting to work with fondant myself was intimidating, but I also wanted to take my homemade cakes and desserts to the next level, so I decided to give it a try. After figuring out the basics, it was a lot easier than expected! Even the simplest fondant shapes, patterns and flowers are beautiful, and they're very doable at any skill level.

What is Fondant?

Fondant is an edible icing with a pliable texture that can be rolled, shaped and sculpted. It's most commonly used to decorate cakes, cupcakes and cookies.
There are different types of fondant, including rolled fondant, pour fondant, chocolate fondant, sculpting fondant, marshmallow fondant and gumpaste fondant. Marshmallow fondant is by far the easiest fondant recipe to make at home and requires only three ingredients — marshmallows, water and powdered sugar!
And if you've heard the rumors that fondant doesn't taste good, no need to worry about that here! I have to keep my kids out of the kitchen when I'm working with this marshmallow fondant recipe because they just want to keep stealing pieces to gobble up!

How to Make 3-Ingredient Marshmallow Fondant

The first time I made this recipe was for my oldest daughter's 12th birthday. She wanted a rock-and-roll-themed cake, and I knew it would look SO much better with fondant decorations than with piped buttercream. I was able to use marshmallow fondant cutouts to spell her name in a perfect rocker-style font and to adorn the rest of the cake with mini lightning bolts. She loved it!
For this easy fondant recipe that'll give you about 2-1/4 pounds of fondant, you'll need to mix 1/4 cup water with 16 ounces of mini marshmallows. Then melt the mixture in the microwave using 30-second intervals, stirring between each interval.
Once the marshmallows have a smooth texture without any lumps, mix in 32 ounces of powdered sugar, a little at a time. Stir the mixture first with a spatula, then knead it by hand (or use a stand mixer and dough hook) to fully combine the marshmallows and sugar.
A thin coating of shortening on your hands will make the hand-kneading process MUCH easier. Once the mixture becomes a smooth ball of dough, it's ready to use! You can roll it out immediately or color it before rolling.
How to Color Fondant

Fondant takes color well and can be turned all sorts of beautiful shades! It's important to use gel coloring with fondant because liquid food coloring will change the fondant's texture.
You can create multiple colors from one batch of fondant by separating sections for each different color. You might need only a little bit of one color and a lot of another, so divide the fondant accordingly.
Knead a couple of drops of gel coloring into the fondant by hand. Add more drops as needed to deepen the color. To prevent the color from staining your hands, coat them with vegetable shortening first or use disposable food gloves. If you use gloves, they will also need to be coated in shortening to prevent the fondant from sticking to the gloves.
How to Roll Out Fondant

Use a hard, flat surface to roll out your fondant. Fondant will pick up any little thing, so make sure the surface is extra clean before start. Prep the surface by giving it a light dusting of cornstarch or powdered sugar.
It's easiest to work with small amounts of fondant at a time instead of the entire batch (unless you're rolling out enough fondant to cover a large surface like a cake).
Press down on the fondant ball to start flattening it, then use a fondant rolling pin to roll it out evenly. Fondant rolling pins sometimes come with rubber bands that you can place on either side to help regulate the thickness. For fondant toppers and decorations, 1/8-inch thickness is a good general rule of thumb.
How to Use Fondant

There are some situations where decorating with fondant is ideal versus using other types of icing. Fondant is much more versatile than other icings for making three-dimensional shapes and pieces with a marbled look. You can also paint fondant and write on it with edible ink markers.
Fondant makes it much easier to personalize a design with letters and numbers. You can use cutters to achieve perfect, uniform shapes instead of relying on a steady piping hand.
Also, fondant won't easily melt in the heat like regular frosting can. Best of all, it travels well because of its sturdy structure. That means there's less chance of accidental smudges and smears!
Fondant Cake Toppers & Decoration Ideas
Fondant can be used to decorate cakes, cupcakes, cookies and other desserts. It can also be used on its own as fondant candy.
Fondant flowers are one of the most popular types of fondant cake and cupcake toppers. These confections can range from simple to elaborate, but even the simplest fondant flowers look great! Check out these tutorials for fondant roses, fondant sunflowers, fondant daisies and fondant leaves.
Other ideas for decorating with fondant include letter and number cutouts, fondant bows, fondant figures (superheroes, favorite characters), fondant animals, and even embossing designs and edible prints.
You'll need cutters, fondant tools and edible adhesive to create most fondant decorations. Sometimes versatile cutters like metal cookie cutters can be used, but specialty fondant cutters often have additional benefits like adding texture and detail to the shapes at the same time. Fondant molds are popular tools as well. Simply press your fondant into a mold to create an instant and intricately detailed fondant shape.
Although fondant itself can last for a long time, the cake or dessert that it's placed on will have a much shorter shelf life. A cake that's fully covered in fondant (and that does not contain perishable fillings) can last at room temperature for three to four days, and in the freezer for up to three months.
Fondant Cakes
To cover an entire cake in fondant (think a wedding cake), you'll need one large piece of fondant rolled to about 1/8 inch thickness. The size of this fondant piece can be determined by adding up your cake's diameter and the height on both sides. For example, a 6-inch round cake that's 3 inches tall would be 6+3+3.
Lightly frost your cake with buttercream first, then gently drape the fondant over the cake. Use a fondant smoother to help adhere the fondant to the buttercream, and stretch and smooth the fondant around the edges until the cake is completely covered without any creases. Cut the excess fondant off of the bottom of the cake with a fondant trimmer, pizza cutter or sharp knife.

FAQs about Fondant
Yes, fondant is a completely edible icing that tastes very sweet and is used to decorate cakes and other confections.

Buttercream and fondant are both used to decorate cakes, but buttercream is a whipped, fluffy frosting that can be spread and piped, while fondant is a smooth, pliable icing that can be rolled out and sculpted. Buttercream is primarily made of butter and sugar, and fondant is primarily made of powdered sugar, water, and glycerin or marshmallows.

Buttercream frosting is similar to fondant in the way that it can last at room temperature for three to four days, as long as it's protected from dust with a cake box or dome.

No, fondant should not be refrigerated. The moisture in the refrigerator can negatively affect the texture of the fondant and cause it to break down and sweat. This is because fondant is mainly made of sugar, so it reacts to moisture just like sugar would. Make sure to store your fondant at room temperature.

Let your fondant toppers and decorations dry at room temperature for 24 hours before storing. Store them in a parchment paper lined cardboard box or similar container that allows for a little bit of airflow. Keep them away from sunlight, as it can cause colors to fade.

For flat cutouts: Arrange the decorations on parchment paper or baking paper and slide them into a plastic zip-top bag. Place another piece of parchment paper over the top of the cutouts and seal the bag tightly.

The fact that fondant can be prepped in advance is another benefit. Fondant dough can last from two weeks to a few months when stored properly, but it does get harder and more dried out as time goes on. If your fondant develops a crust, that means it's too dried out and is no longer usable. If you aren't using your fondant right away (within 30 minutes to 24 hours), roll it into a ball and coat it with a thin layer of vegetable shortening, then cover it with plastic wrap until you're ready to work with it.

For fondant decorations that people will be eating, it's recommended to make them no more than one to two weeks in advance. For long-term storage, fondant should also be covered with a thin layer of shortening and plastic wrap, as well as stored in an airtight container at room temperature.
More Ways to Perfect Your Desserts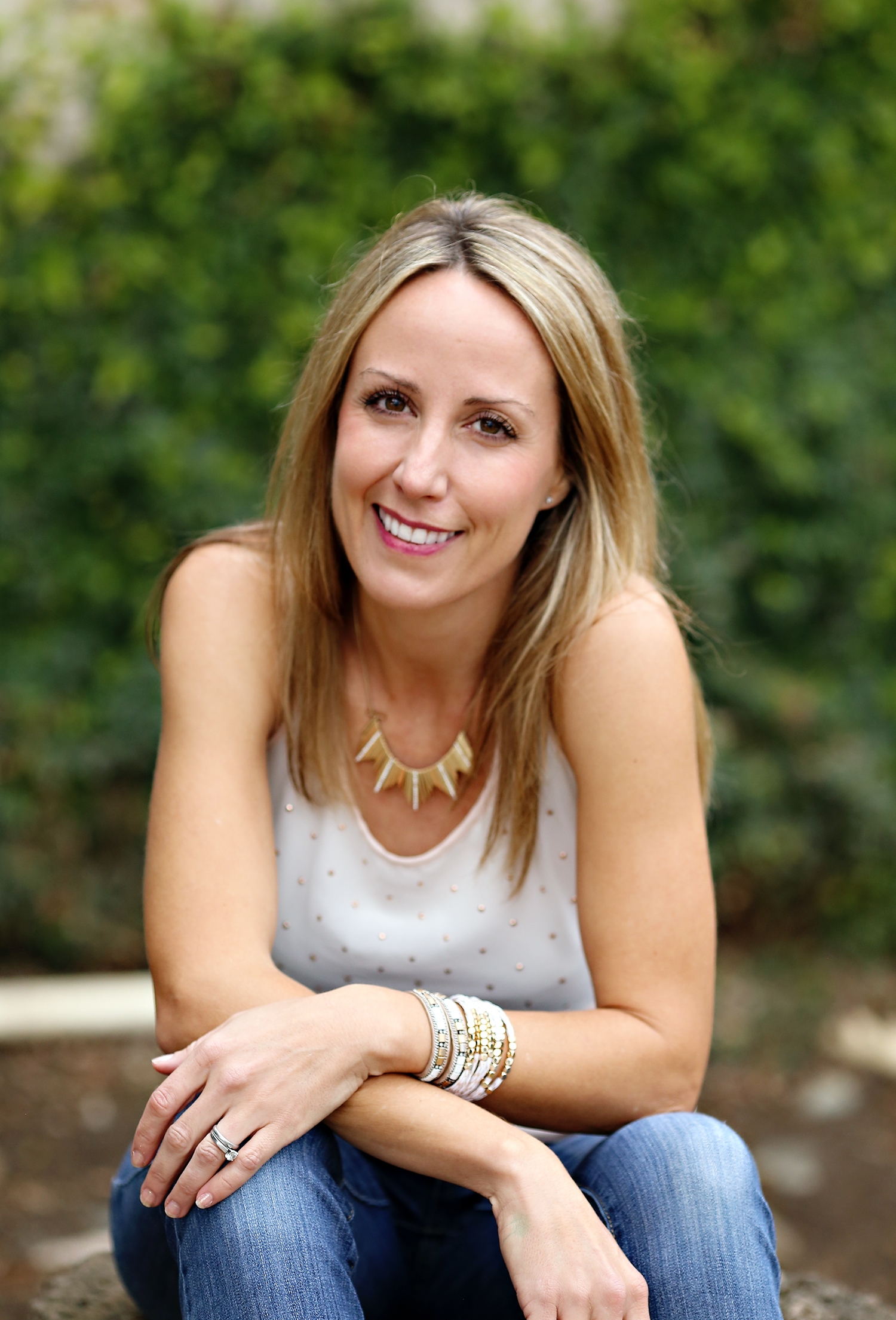 Jennifer Sbranti
Graphic Designer and Creative Events Stylist
Jennifer Sbranti
Graphic Designer and Creative Events Stylist
Jennifer Sbranti is a mom of 2 and the founder of Hostess with the Mostess (HWTM), a creative lifestyle brand established in 2006. Her graphic design work and party ideas have been featured in media outlets such as Good Morning America, The Today Show, Real Simple, and more. Through HWTM, Sbranti shares inspiring ways to *bring the fun* to special occasions and everyday moments.