Send your new graduate into their next chapter by celebrating all they've achieved! Throw a fun themed party full of yummy desserts that's dedicated to showing them how proud you are of this amazing accomplishment.
School isn't easy, and getting that tassel is definitely a hassle! It's important to set aside time for your graduate to celebrate all the hard work they've done in school. Invite friends, family and loved ones over to honor all that has led them to this momentous occasion.

Graduation Party Planning Tips

There's a lot that goes into making a grad party perfect. Throw a celebration to praise your new graduate in a super sweet way by following these helpful tips and tricks.
Choosing a Theme
The first thing you need to do is decide the theme of their graduation party! There are lots of ways you can make the party more fun and cohesive. One of the most classic and popular party themes is surrounding your grad and their guests with school colors. Whether those are the graduating school's colors or the colors of the school they're moving on to, this theme is simple, easy and definitely a crowd-pleaser.
Another great idea for a college grad party is celebrating their future career. If they've graduated from med school or are going there next, send them off with a nurse- or doctor-themed party! If you have a student-athlete on your hands, it's easy to make their party sports-themed.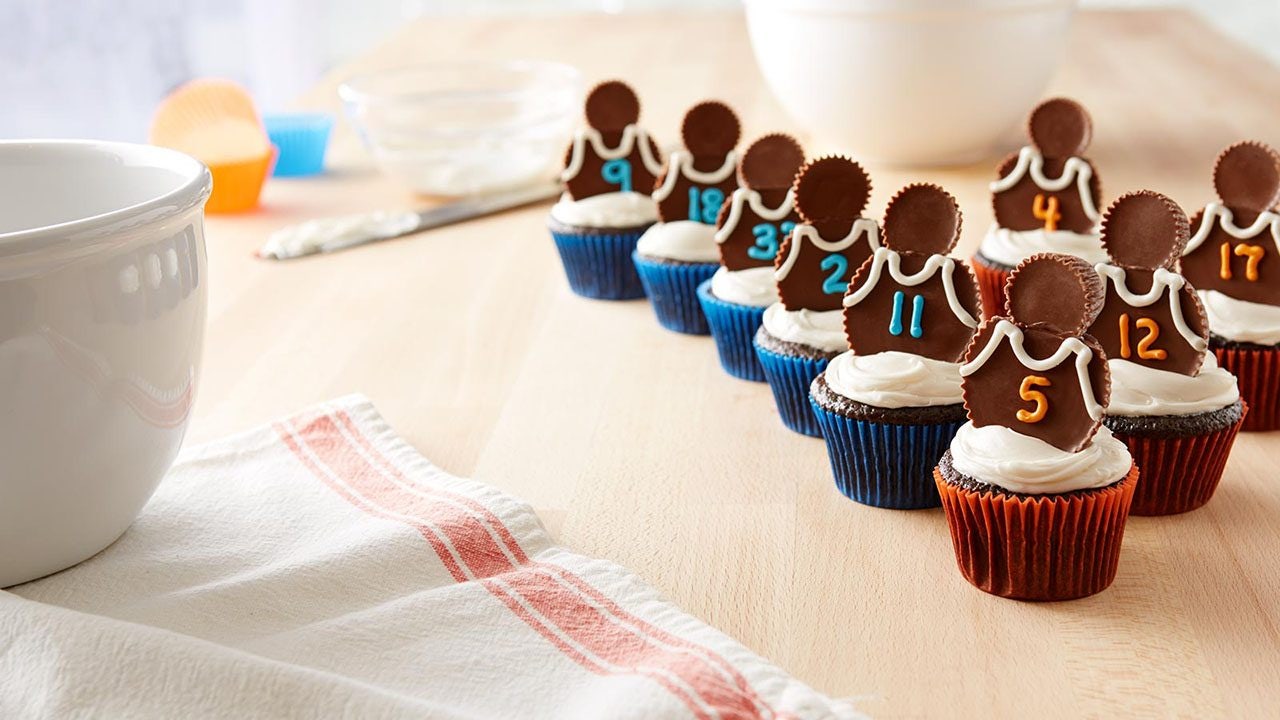 Sending Invitations

Start the festivities off with super fun invitations! Our customizable invites are the perfect addition to the festivities. This Balloon Party Invitation template is perfect for a more simple graduation celebration. Or if you're looking to make things a little more sweet and fun for the little ones, use our Hershey Party Invitations, Smiley Face Party Invitations or even these Roller Skate Party Invitations. Make sure you customize these invites with whatever you'd like them to say so that all your guests can get excited to celebrate the graduate.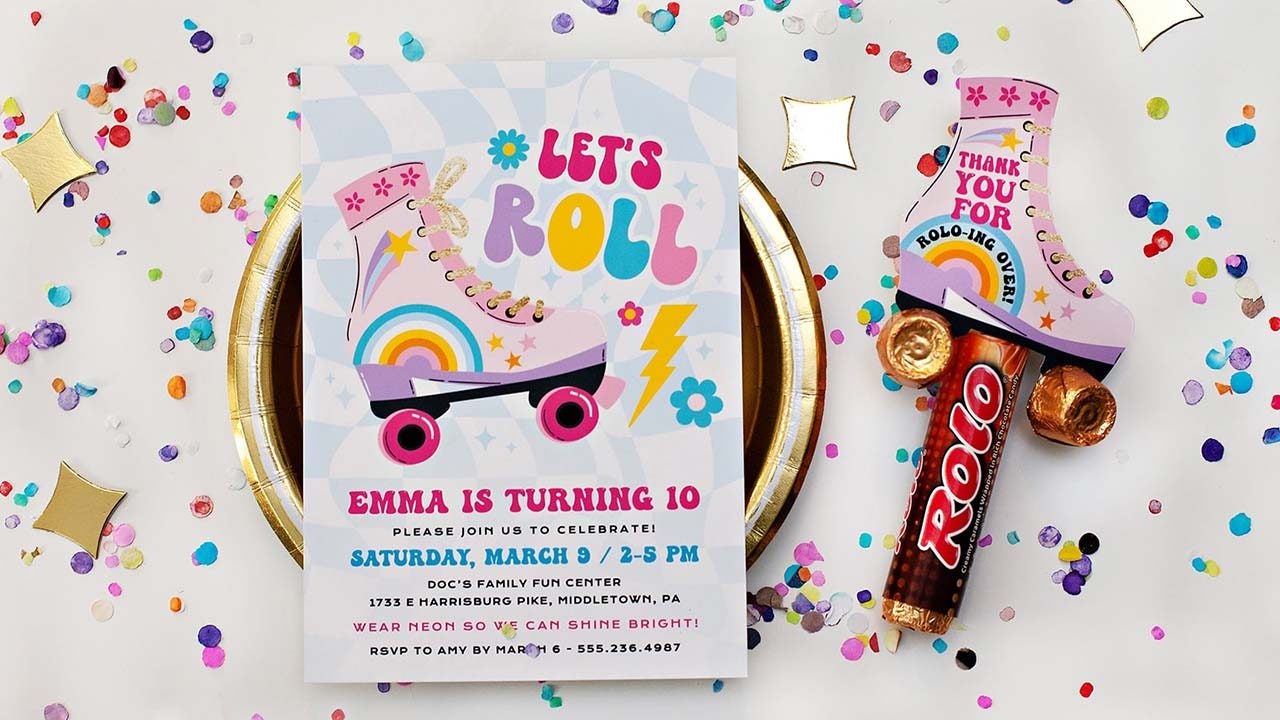 Baking Graduation Party Desserts
You can't have a graduation party without dessert! And what better dessert to have than ones shaped like graduation caps? These Graduation Cap Cupcakes are not only fun to look at, but they taste amazing. And if you don't have time to make the cupcakes yourself, don't worry. You can make the Graduation Cap Cupcake Topper separately and add it to any treat you like. And the best part? You need only five ingredients to make them!
For those student-athletes who are graduating, make an impressive sports-inspired cake. Any basketball player will love having this Basketball Court Cake to celebrate, or make this Gridiron Cake to send off your star football player graduate. Feel free to get a little creative and customize these cakes for other kinds of sports! Turn a football field into a soccer field, or make the basketball court into a swimming pool by using blue frosting.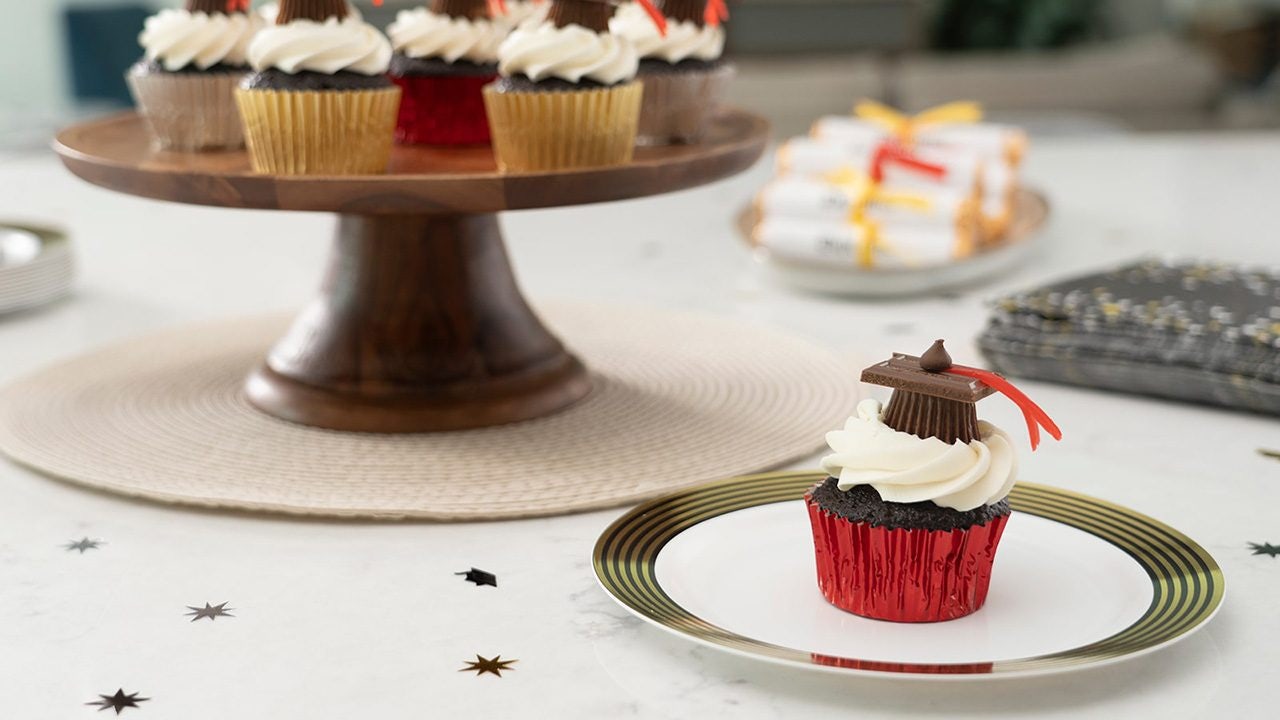 Prepping Grad Party Favors
Let all your guests take home a piece of the grad party by giving out the best favors at the end of the day. One idea would be to set up a candy table that's full of treats dressed in their school colors. For example, if their colors are red and white, you can use KIT KAT® Minis, HERSHEY'S KISSES Milk Chocolates and TWIZZLERS Twists.
Try these ROLO® Candy Diplomas as another fun party favor idea! They're super easy to make and will keep everyone talking about how amazing the party was even after it's over.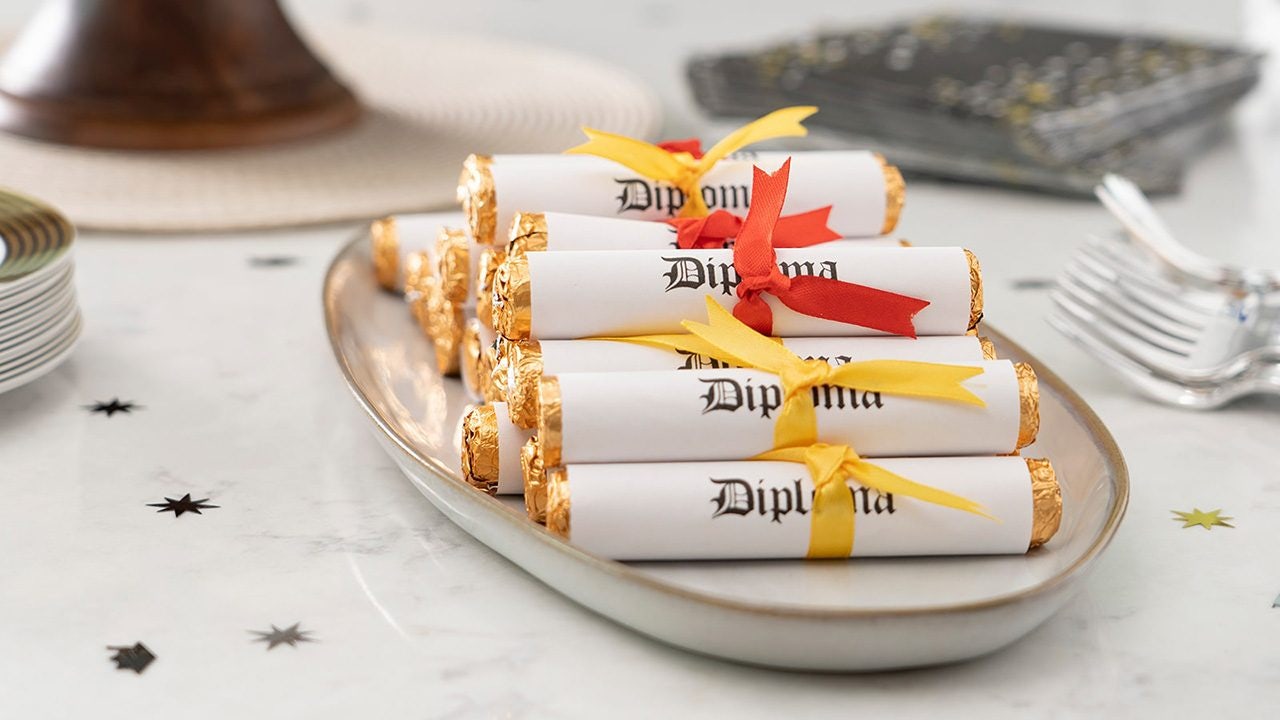 Setting Up Activities

The activities you can include in the graduation celebrations are endless! Some popular ones are a photo booth with props for guests, having a wall of pictures of the graduate, playing a game of trivia about the recent grad or their school, or bingo about the person who graduated. You can even go as simple as setting up a few outdoor lawn games like cornhole, Twister and jumbo tic-tac-toe. Just make sure you set up a tent or make accommodations for these activities to be indoors in case it rains!
Now that you've got all the best tips and tricks for party planning, you can go on to celebrate your graduate in the sweetest ways possible.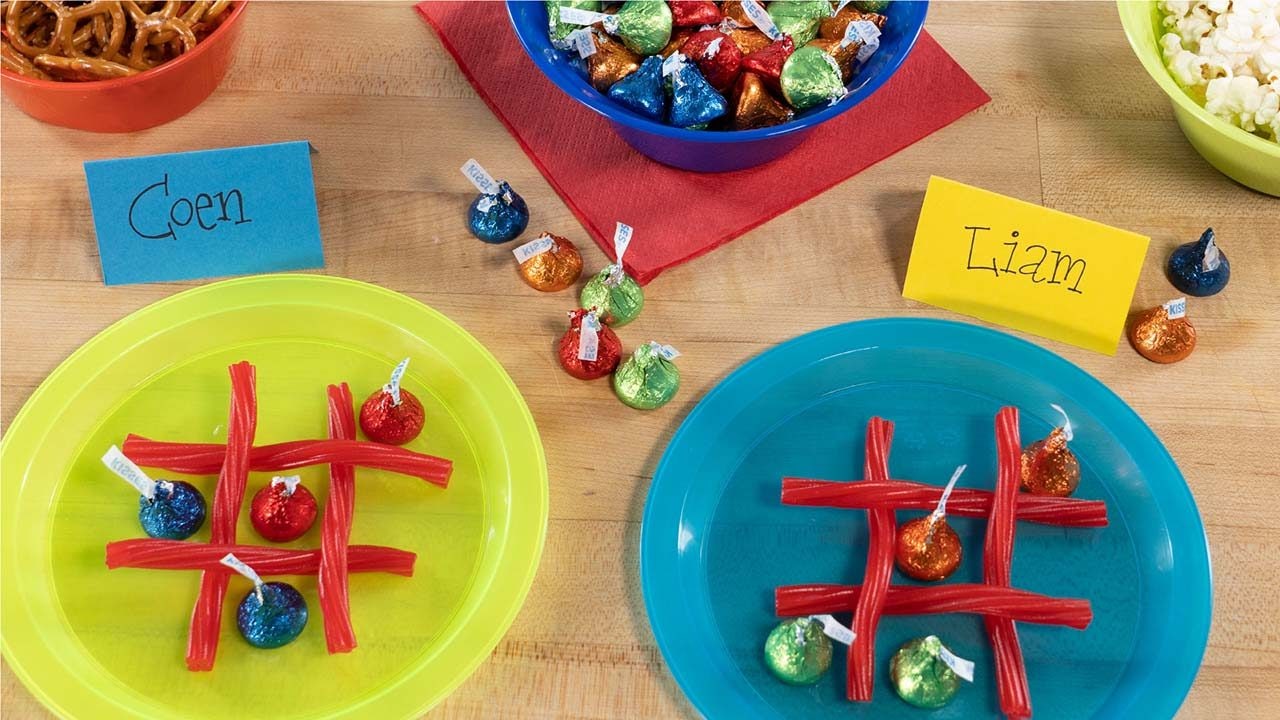 See More Spring & Summer Celebration Ideas