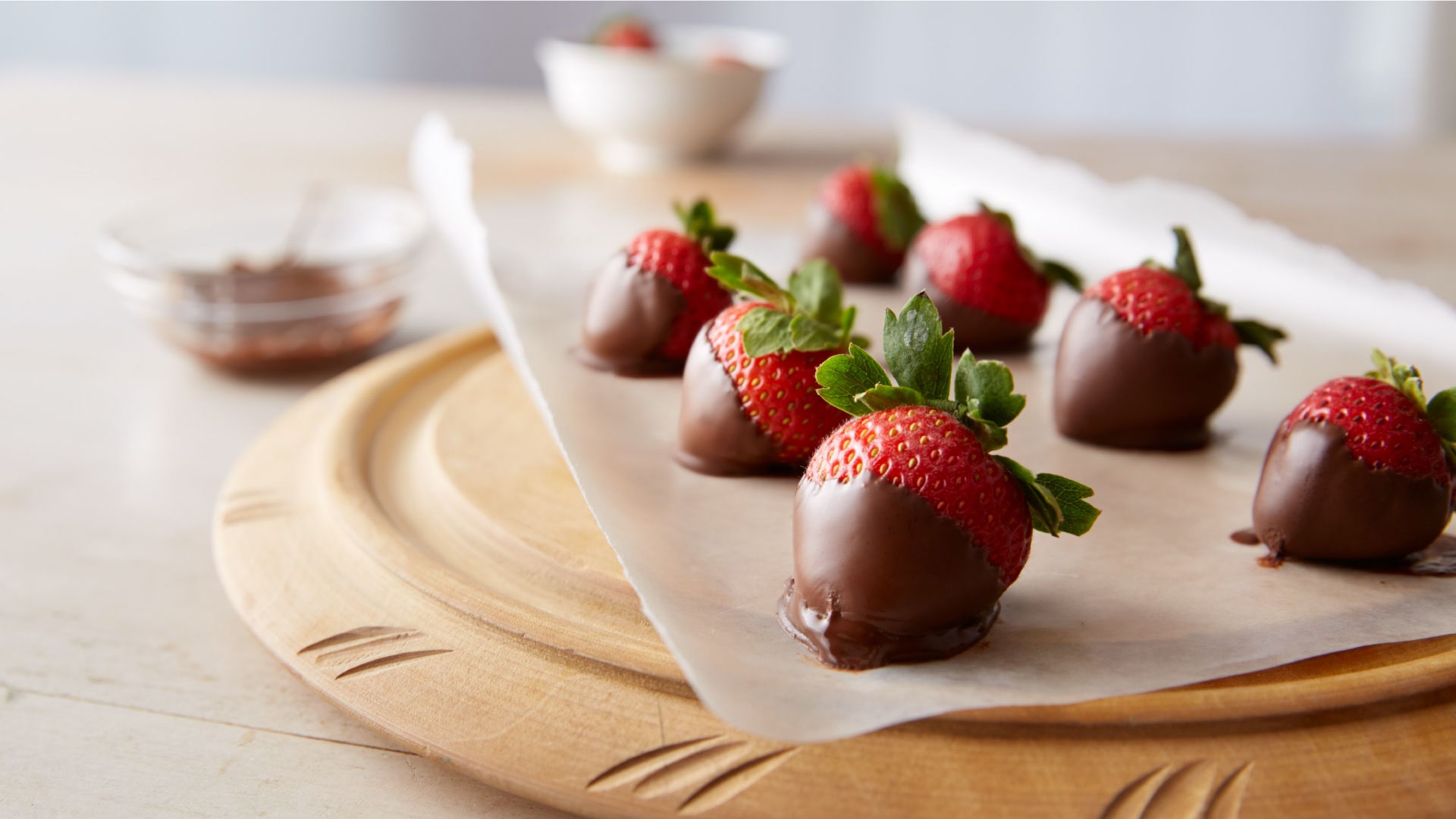 Best Chocolate Covered Strawberries
These fresh strawberries are the luckiest bunch in the patch because they will be dipped in decadent HERSHEY'S Chocolate.
Chocolate & Fruit Dessert Recipes
Combine orchard-fresh fruit with HERSHEY'S Chocolate, JOLLY RANCHER Candy or other fun flavors for fantastically refreshing treats to enjoy any time of year. Explore these fruity dessert recipes including fruit pizza and chocolate covered strawberries.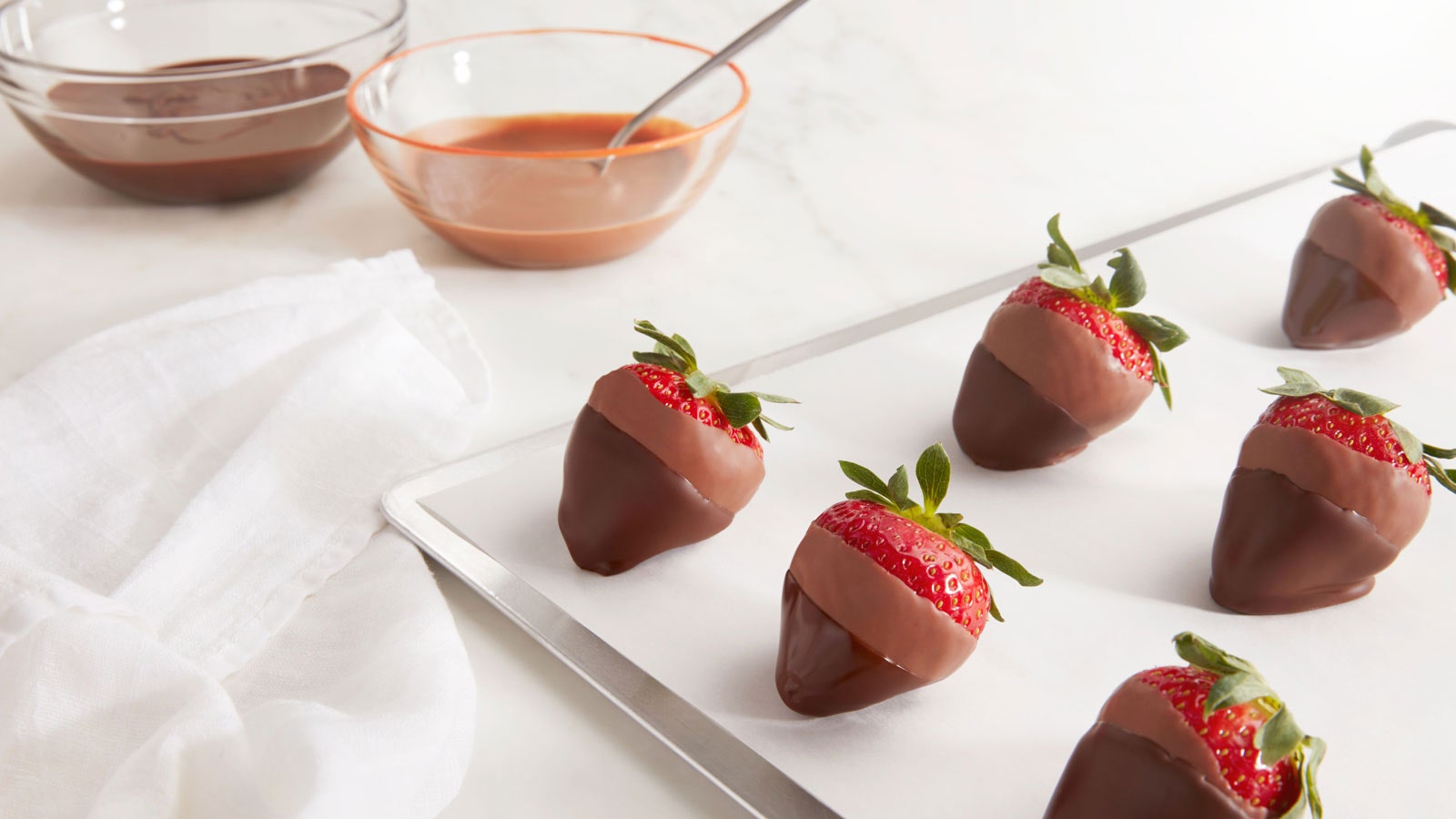 How to Make Chocolate Covered Strawberries
This simple guide will help you create the perfect chocolate dipped strawberries for any occasion.