It's Mom's special day! Make them smile with something baked from the heart. These simple, yet scrumptious Mother's Day recipes work for a brunch celebration, breakfast in bed or as a dessert to top off a special dinner. These recipes make for a great activity for kids to help in the planning!

1. No-Bake Chocolate Cheesecake
This no-bake cheesecake might just be Mom's new favorite recipe. A rich chocolate filling aloft a buttery graham cracker crust, it gets right to the point of Mother's Day: comfort and love! And you can make it with just a little time in the microwave and a few ingredients from your pantry.
2. Chocolate Covered Strawberries
Chocolate covered strawberries are an elegant and delectable treat for Mom. You can serve them on a plate as a dessert or package them up as a gift to savor later. Making chocolate covered strawberries is a kid-friendly kitchen activity. Encourage your little ones to customize their creations with sprinkles, chocolate drizzle or whatever Mom likes best.
Follow our simple recipe or get inspired with more tips and recipes to make even more chocolate covered strawberries.
3. Classic Chocolate Mousse
This classic chocolate mousse is the perfect dessert for all chocolate lovers. A simple mix of HERSHEY'S Cocoa and gelatin yields a rich and smooth Mother's Day dessert. Make this mousse even more magical with fresh fruit, whipped cream and chocolate shavings. Plus, it's a crowd-pleasing recipe! Kids love pudding, so a mousse dessert is a light, airy alternative that adds a touch of pizazz for special occasions like Mother's Day.
4. Bouquet of Pancakes
Flowers are nice for Mother's Day, but how about handing Mom a plate full of HERSHEY'S Cocoa pancakes, topped with whipped cream and fresh fruit? We call this breakfast creation a "Bouquet of Pancakes" because the fruit is arranged like a flower on each pancake. Pineapple chunks with a raspberry in the center look like yellow daises and strawberries look like rose petals. When the kids deliver this tasty arrangement to Mom, she'll be amazed at their creativity!
5. Double KISSES Chocolate Cupcakes

You'll be showering Mom with plenty of kisses, so include a few more with these Double KISSES Chocolate Cupcakes. Each chocolate cupcake has a hidden HERSHEY'S KISSES Candy inside and another one on top the creamy vanilla frosting. This recipe is sweet, simple and perfect for treating all the mother figures in your life on Mother's Day.
6. S'mores Cookies
Show Mom S'more love for Mother's Day with these chocolate, marshmallow and graham cracker sugar cookies. With the iconic ingredients of your favorite summertime treat, she'll be reminded of all the good times and memories with her favorite people. With a sugar cookie mix and five ingredients, these S'mores Cookies come together quick in the kitchen.
7. Hot Fudge Pudding Cake

Mom's hugs are comforting and warm, right? Just like this decadent hot fudge dessert, served warm with cool vanilla ice cream on top. Each serving features ooey, gooey chocolate for a richness that can't be topped. Jazz it up with some sprinkles, sliced bananas or a dollop of whipped cream. Mmmmmm!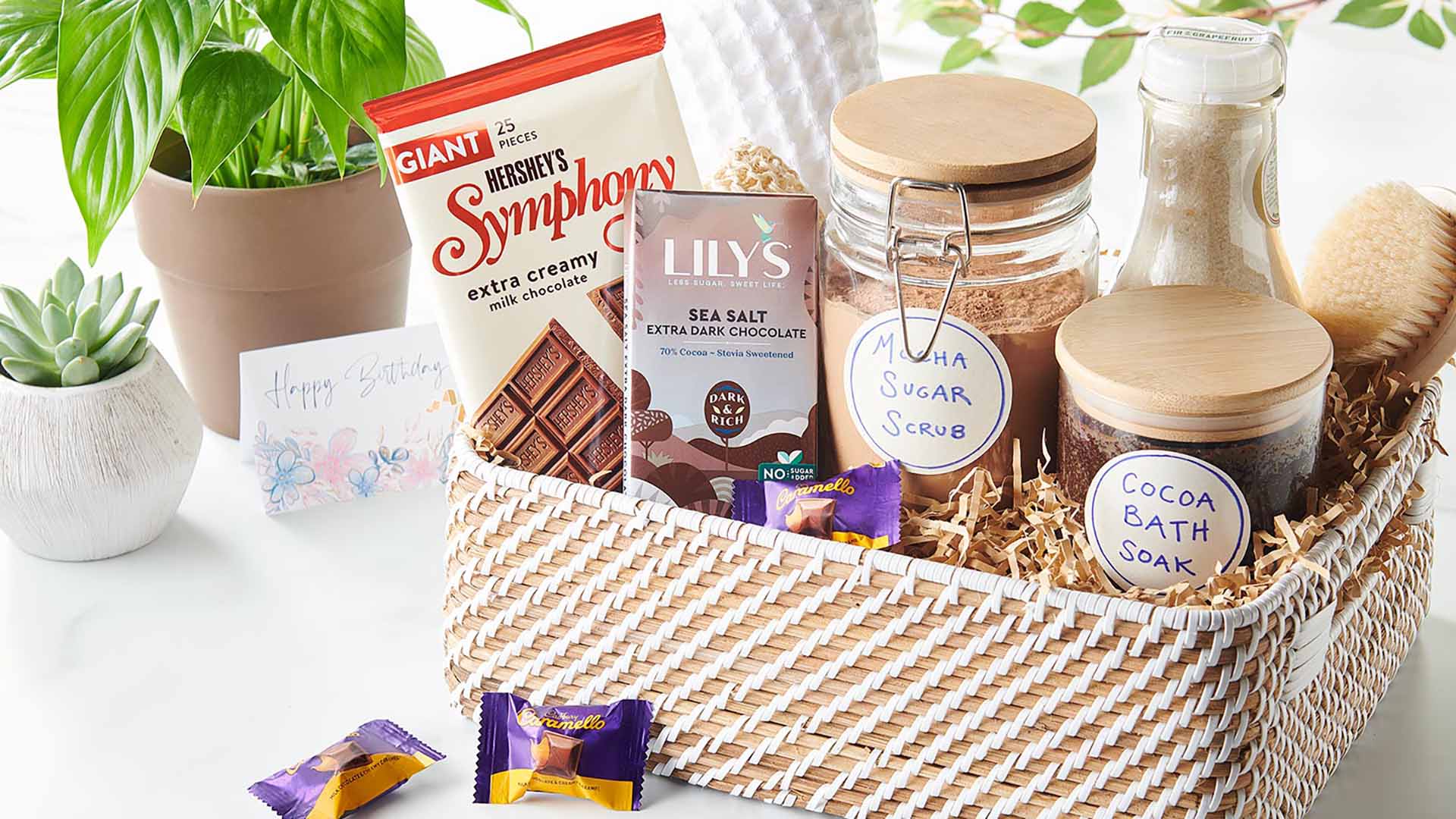 More Ways to Celebrate Mother's Day
Even though your mind is on dessert, don't forget to get Mom a thoughtful gift. It could be a small makeup bag filled with trinkets and treats or a well-planned movie night where you can snuggle together on the couch. Maybe Mom needs a little time for self-care, so gift this Soothing Spa Basket filled with relaxing scrubs and decadent chocolate treats.
Gather your favorite moms (grandmas, aunts, sisters, friends) for a sweet spring celebration, like a nature walk, cookie bake, gardening day, road trip or S'mores night.

The Best Gifts Come From the Heart