We're here to make turning another year older easy and fun for everyone. Get inspired by these kid-approved party themes to make your next birthday bash the best one yet! Each idea comes with a customizable birthday party invitation download, perfect for mailing or sending through e-mail. Make birthdays even happier with Hershey!

1. Roller Skate Celebration

Skate on into the best birthday ever with this fun and retro roller skate party theme! Get the birthday kid and their friends rocking and rolling with customizable invitations and sweet party favors that feature ROLO® Creamy Caramels with Chocolate Candy.
For an easy treat guests can grab and go, make a couple batches of these ROLO® Drop Cookies that the kids can munch on before and after you cut the cake. For some fun and groovy activities that you can do at the rink, set up a Pin the Wheels on the Skate game, put up a banner and offer guests 70s-inspired props for a homemade photo booth, or decorate with a disco ball piñata.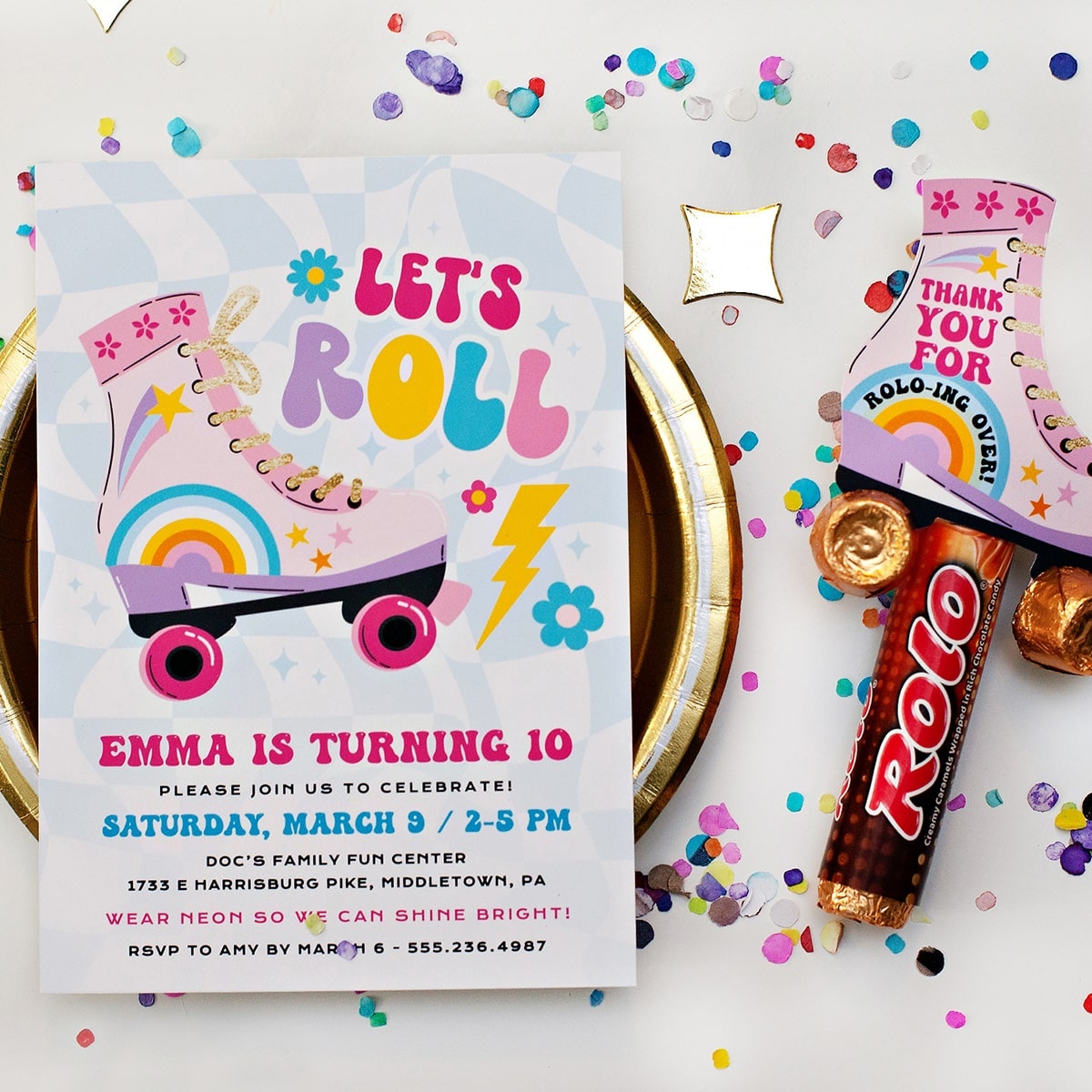 2. Stellar Outer Space Party

Let your guests know to get their space suits ready with our customizable invitations because this space-themed party is about to be out of this world! Little astronauts and aliens alike will have a blast being up in space for a few hours by partaking in the fun activities you have planned and snacking on some yummy treats.
The world revolves around the birthday kid, so make sure you have these on-theme Chocolate Cloud cookies for them to munch on and prepare for a playful game of Musical Planet. The game is just like musical chairs, but instead of chairs, place colorful balls on the floor to represent the planets. And for a perfect party favor to end the night, give out colorful rock candy, or "meteorites." The kids will love pretending they're in space and you'll love how easy it is to pull off!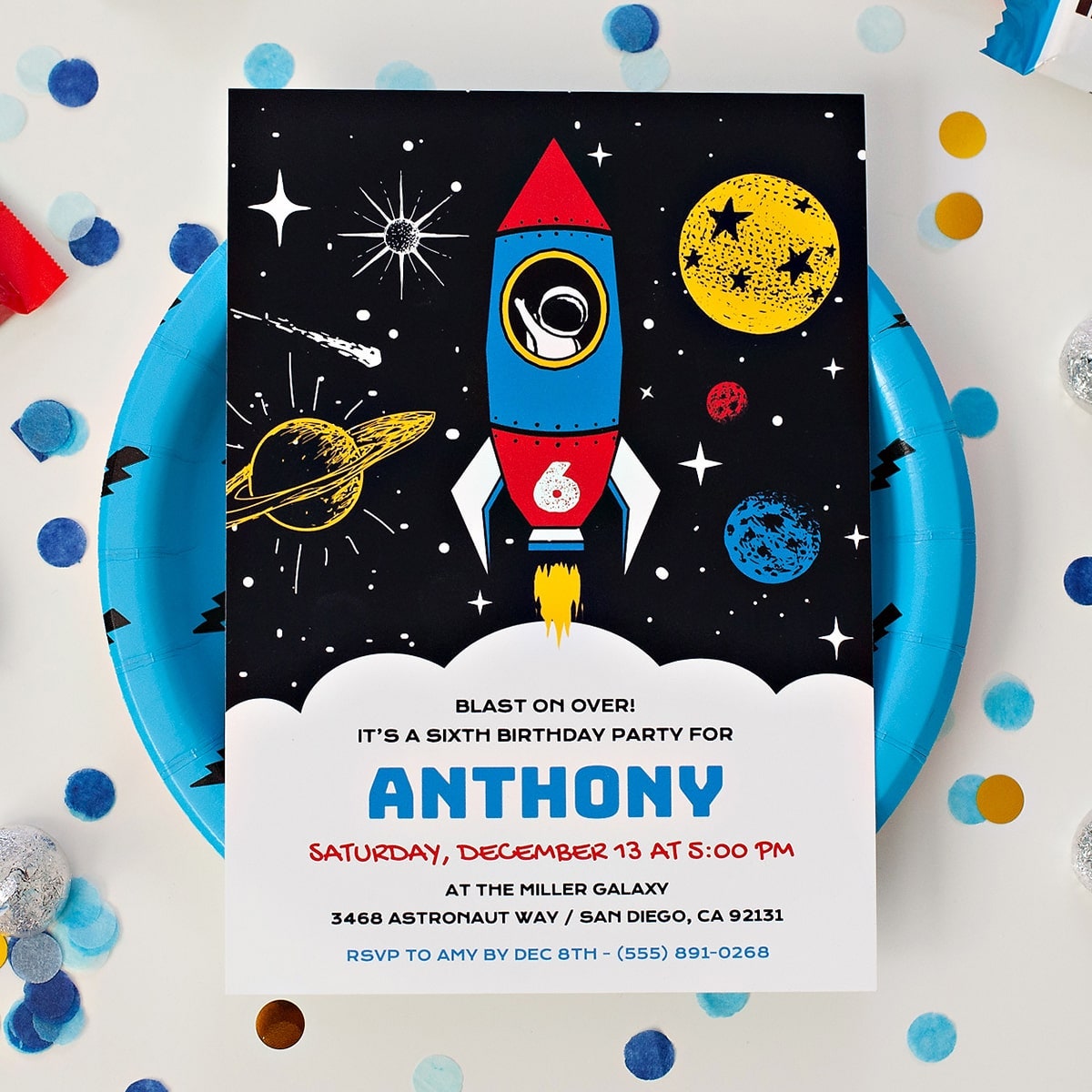 3. A Hershey Happy Birthday
Celebrate another trip around the sun with a Hershey-themed party! We have lots of fun ways to make your kiddos next birthday a sweet one to remember. Start off strong with our creative invitation that you can wrap around a classic HERSHEY'S Milk Chocolate Bar that is sure to get everyone excited for the big day!
Prepare for the festivities with these delicious HERSHEY'S KISSES Birthday Cupcakes that every guest will savor. When they're done snacking on those, keep their little hands busy by having pairs of kids make these Candy Tic-Tac-Toe Party Games to give a well-known activity a super sweet twist! End things easy and send the guests on their way with their choice of full-size HERSHEY'S Candy Bars as party favors.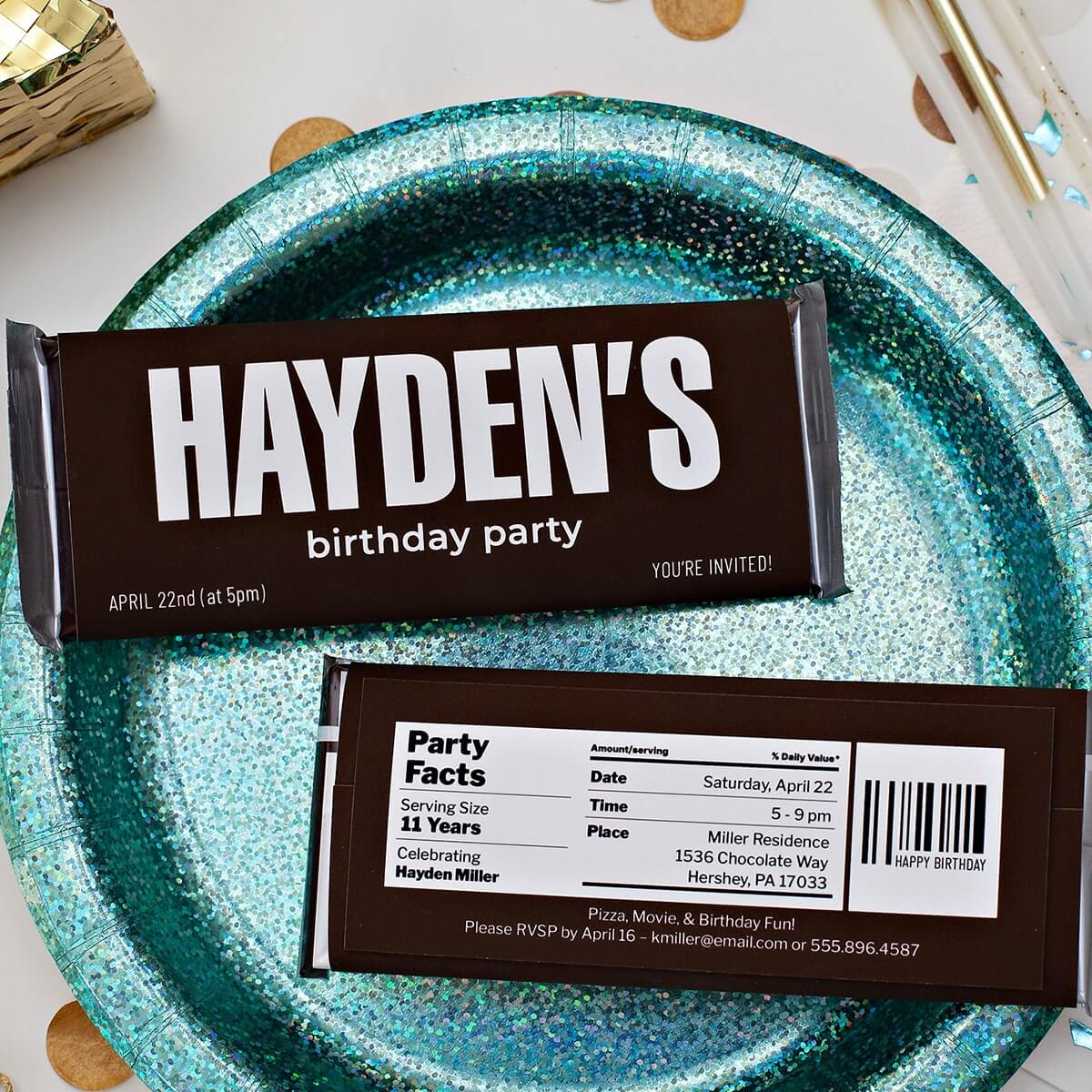 4. Cool Kids Camping

Make the outdoors something everyone will enjoy when you throw this camping-themed birthday party! With our creative premade and customizable invitations, every guest will be thrilled to get to spend some time outside celebrating your little one.

For a deliciously fun on-theme party treat, check out this blog about How to Make S'mores at Home, where you'll find traditional and non-traditional ways to make the famous dessert. You'll definitely need an activity to keep the kids busy, so create a list for a scavenger hunt or nature walk! They'll have a blast running around the yard trying to see who can find all the items first. As a sweet prize or party favor, a homemade trail mix is a tasty treat to keep the camping vibes going. Add nuts, pretzels, dried fruit and something fun like REESE'S PIECES Peanut Butter Candy or HERSHEY'S MINI KISSES Milk Chocolate Chips.

5. Poppin' Balloon Bash
If there's one thing kids love at a party, it's balloons. Luckily, we came up with this balloon birthday party theme that will have every little one bursting with joy! Prepare for the big day by sending out our customizable invitations to get all the guests pumped.
Make these Cake Pops for the perfect balloon-shaped birthday dessert! This treat is great for making ahead of time, or let the kids dip and decorate their own to give them something sweet to do. During party time, keep the kiddos busy with a fun activity like the Balloon Pop Relay game! Provide a chair and a bunch of balloons for each team. On "go," one person from every team must run to grab a balloon, bring it to the chair and sit on it until it pops. Once it pops, they can tag the next teammate in, who must also get a balloon and pop it. The first team to pop all their balloons wins! And if you need a fun prize, make these HERSHEY'S KISSES Candy Balloon Weights that double as delicious decor that guests can take home.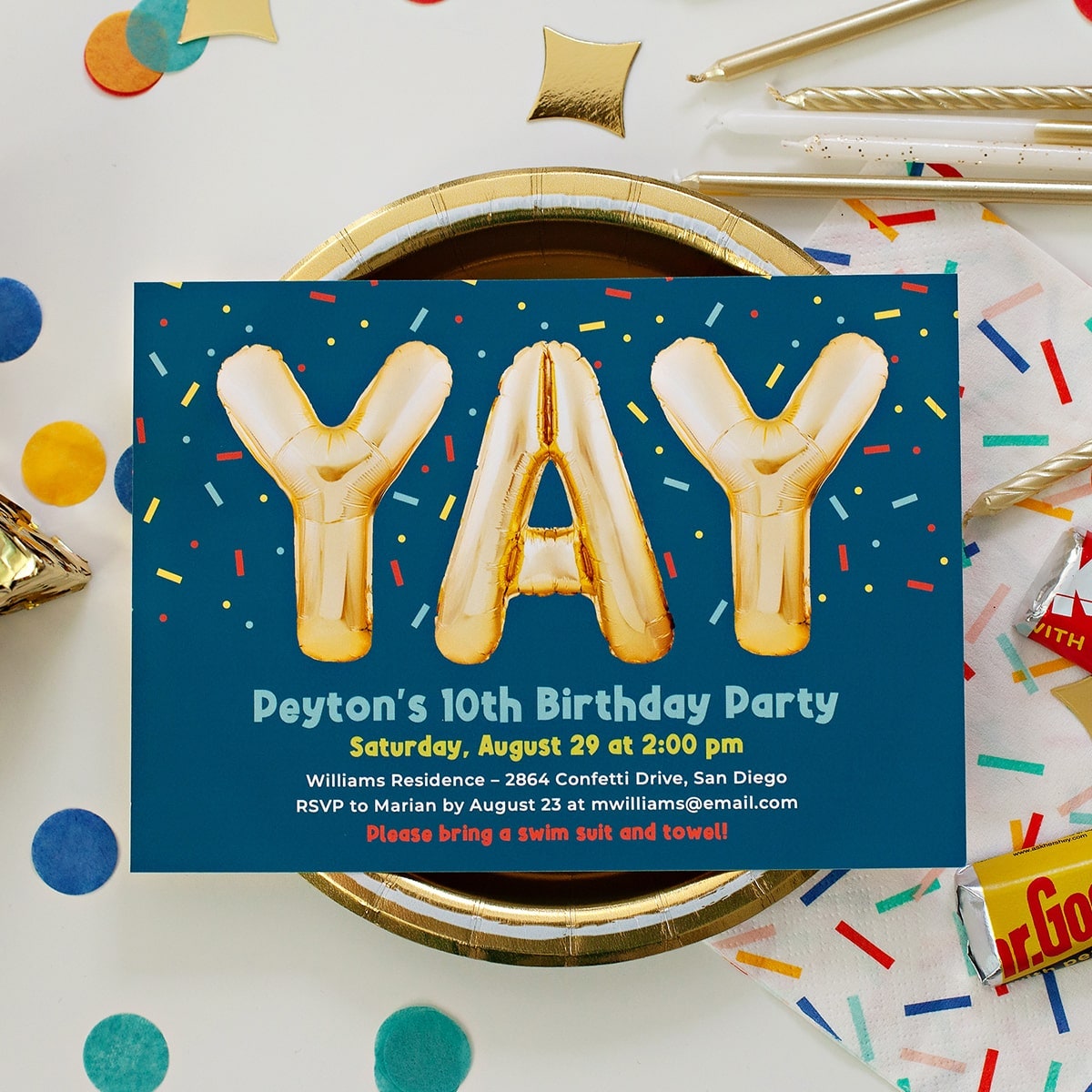 6. Smiley Face Festivities

Every birthday should be full of smiles, so we created a whole party theme to make sure that happens! Send your smiling invitations out to friends and family and let them know how happy you are that they're celebrating with you.
Once the birthday bash begins, blow the candles out on this HERSHEY'S KISSES Birthday Cake that will surely bring a smile to all the kids' faces! For a fun group activity, get some string and beads for the guests to use to make their own bracelets or necklaces. To be even more on-theme, include some smiley face beads for them to use. Every birthday must come to an end, but you can keep spirits high with party favors like smiley stickers or handfuls of HERSHEY'S Candy.