KIT KAT® + Black Music Month
KIT KAT® + Black Music Month
Amplifying Black Youth Through Music
This June for Black Music Month, KIT KAT® passes the mic to Black illustrators to feature six unique designs depicting Black music in six cities across the U.S. The brand has also teamed up with six nonprofits in these cities who bring positive change and opportunities for Black youth through music. Discover the roots of some of Black music's key genres and hear the stories of artists creating joy in their communities.
The Music: Black Voices & Sounds Across America
Black music has influenced our nation's music scene, enriching it with beautiful sounds and stories. We partnered with BREAKR to amplify the voices and stories of Black musicians and content creators through "Hear It From Here" documentary shorts. Get to know these music genres and the cities where it all began.
Sounds of Soul in Memphis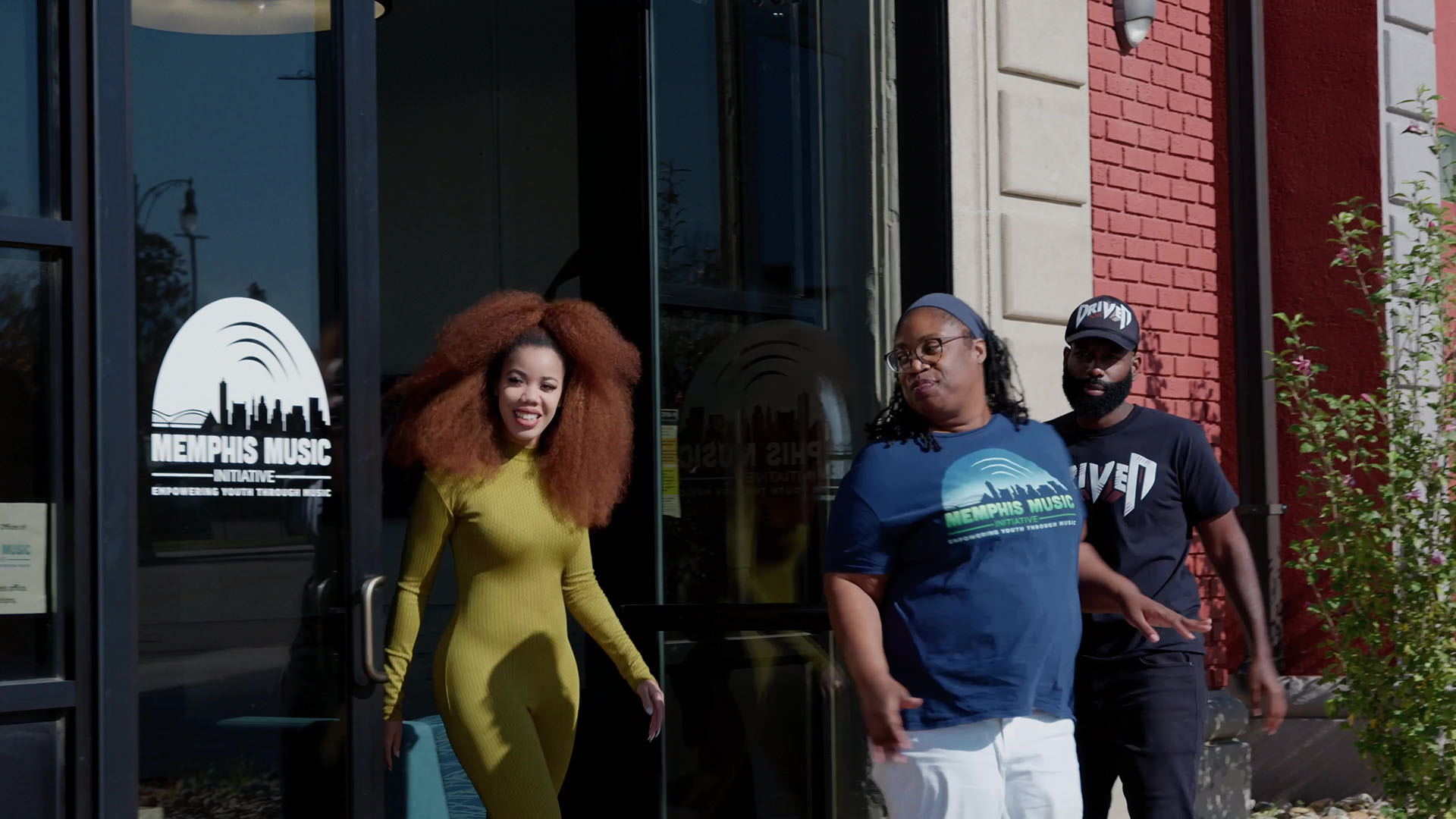 Memphis soul pulls stylistic influence from jazz, Motown, rhythm and blues, and gospel music. Watch the Memphis "Hear it From Here" video to see music engagement organization Memphis Music Initiative unite with Memphis musicians Kirby, Tyke T and Evvie McKinney. It's an exploration of the past, present, and future of soul music in Memphis.
The Design
"Memphis flourishes with new, fresh sounds and aesthetics heavily inspired by its historic rock & roll and soul era." -Mia Saine, illustrator
Memphis Music Initiative
Memphis Music Initiative (MMI) invests in youth through transformative music engagement and internship opportunities, inspiring creativity and creating equitable opportunities for Black and brown youth in Memphis.
Spinning Techno in Detroit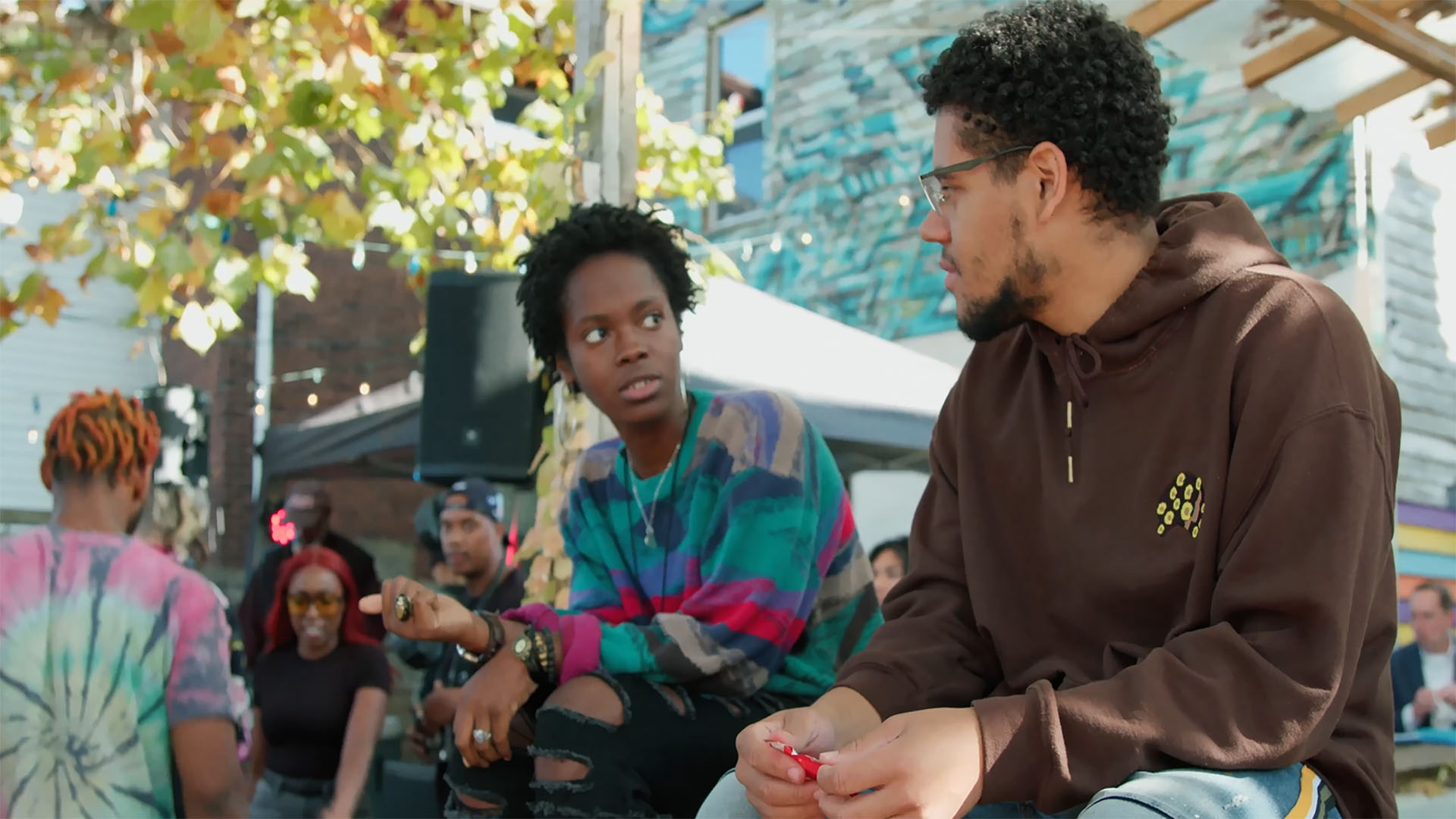 Against the backdrop of visionary industry and historic migration, musicians in Detroit used technology to make new music that birthed a new genre: techno. Watch the Detroit "Hear it From Here" video to see music and art organization We Are Culture Creators unite with emerging techno artist Henry Brooks and godfather of techno soul Eddie Fowlkes. Celebrate techno's history and bright future.
The Design
"The DJ and the crowd are in this design together. They are both critical to the energy of the music." -Shae Anthony, illustrator
We Are Culture Creators
We Are Culture Creators elevates the voices of Detroit's youth through music and arts education, cultural exploration, and creative entrepreneurship programs.
Laid Back G-Funk & Hip Hop in Los Angeles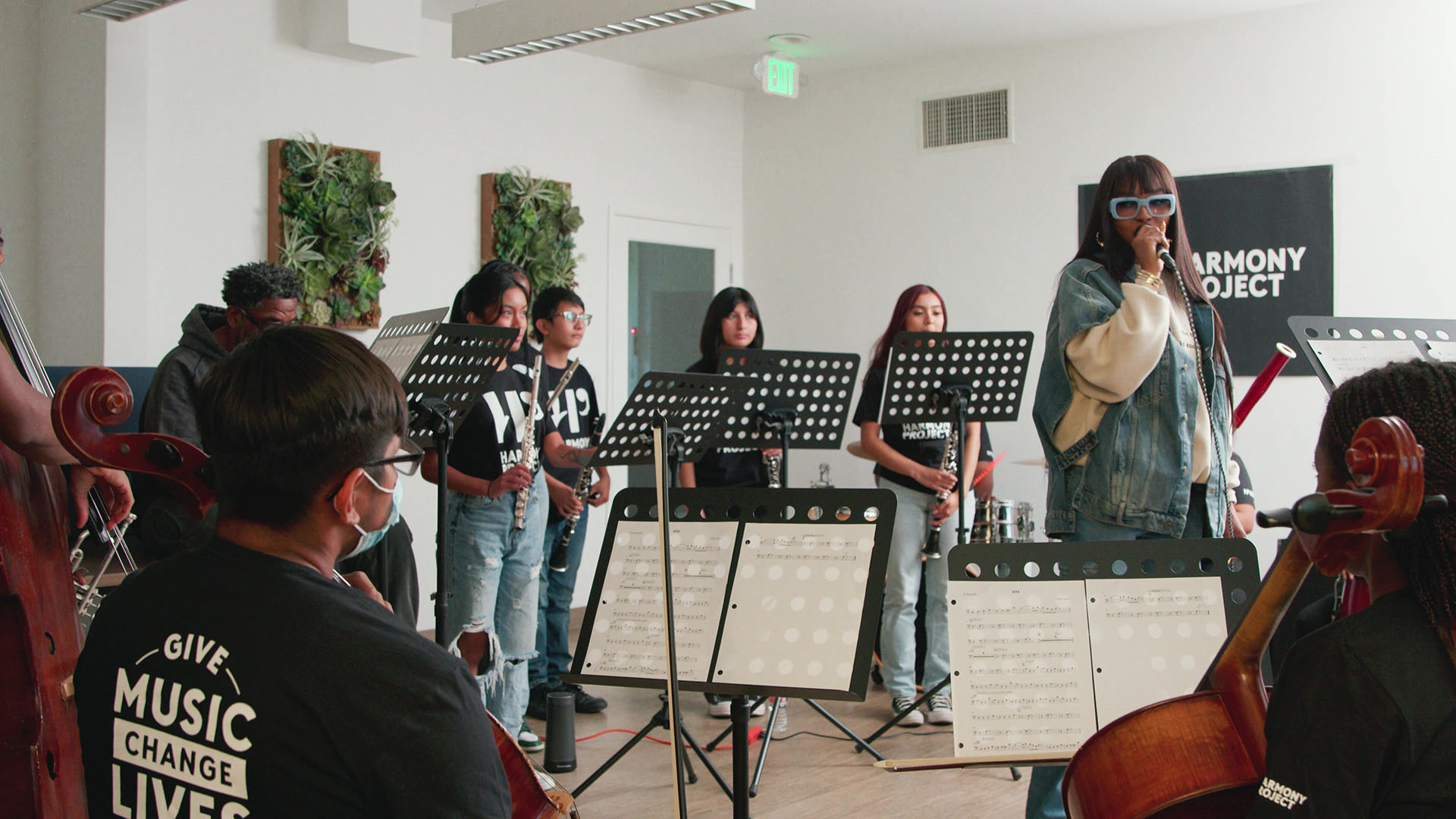 G-funk and alternative hip hop in Los Angeles honor the legacy of storytelling and raw biography by celebrating the funkadelic sounds of P-funk, electro and techno. Watch the Los Angeles "Hear it From Here" video to see local music organization Harmony Project unite with LA artists Fuzzy West and Ashley Imani. Together, they bridge the past, present and future of the genre in LA.
The Design
"It shows how cool LA is, but it was even more important to showcase the storytelling and fervor of the artists. The strong gestures show their passion, delivering every word." -Shae Anthony, illustrator
Harmony Project
Through no-cost music instruction and critical social and educational support, Harmony Project harnesses the transformative power of music to increase access to higher education for underserved students in Los Angeles.
Celebrating Traditional New Orleans Jazz and Brass Band Music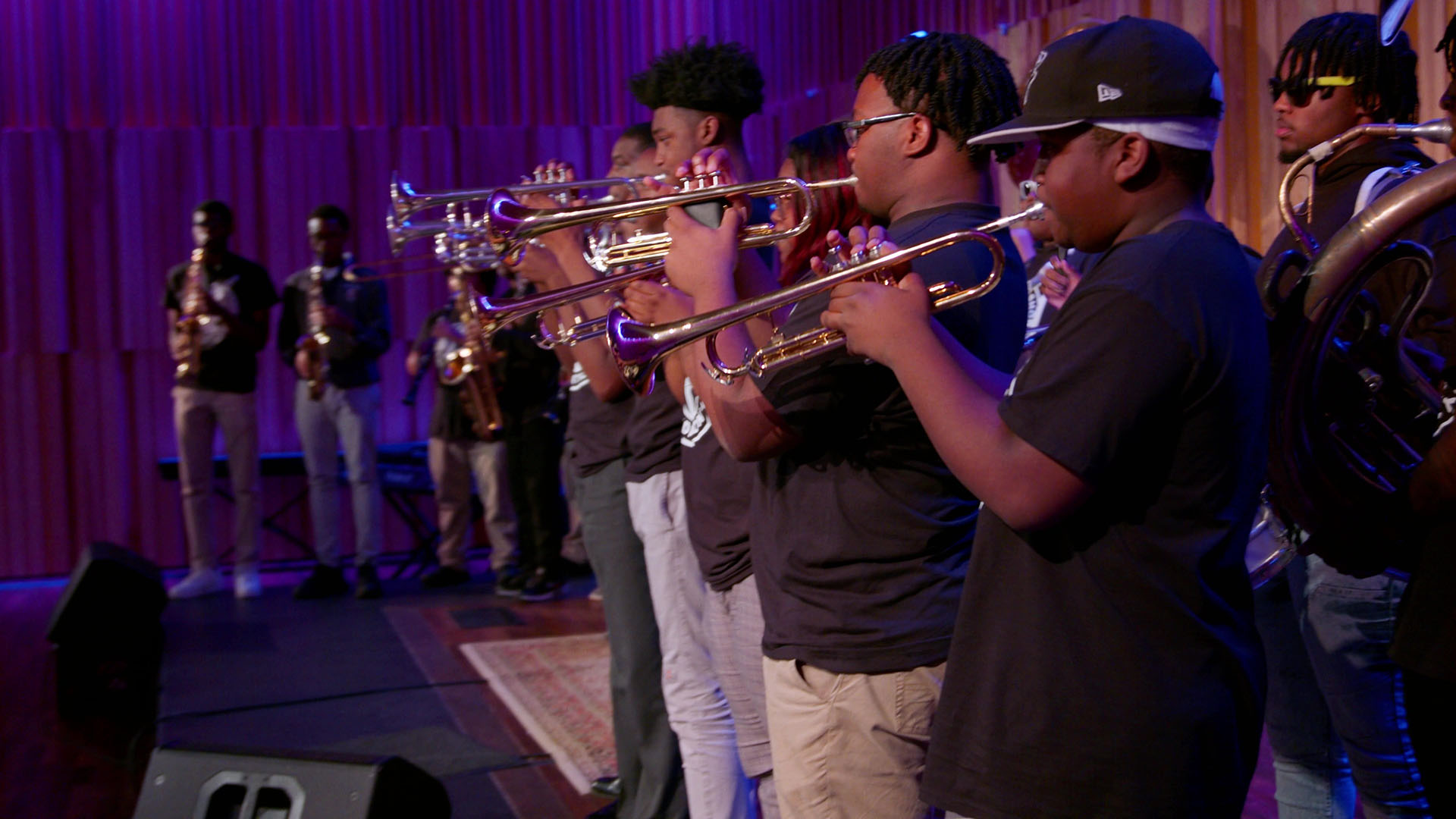 Jazz takes to the streets in New Orleans in celebrations and memorials inspired by parade culture and informed by funeral traditions. Watch the New Orleans "Hear it from Here" video to see New Orleans music organization Trombone Shorty Foundation unite with jazz artists Jamison Ross and Branden Lewis. While jazz music's history is rich, its future is even brighter.
The Design
"New Orleans and its jazz sound swarm forth in the street with unity and perseverance." -Mia Saine, illustrator
Trombone Shorty Foundation
Trombone Shorty Foundation preserves and perpetuates the musical traditions of New Orleans by providing youth with the artistic, academic, and social skills they need to make noise wherever they go — in music and in life.
Hip Hop Beats in New York City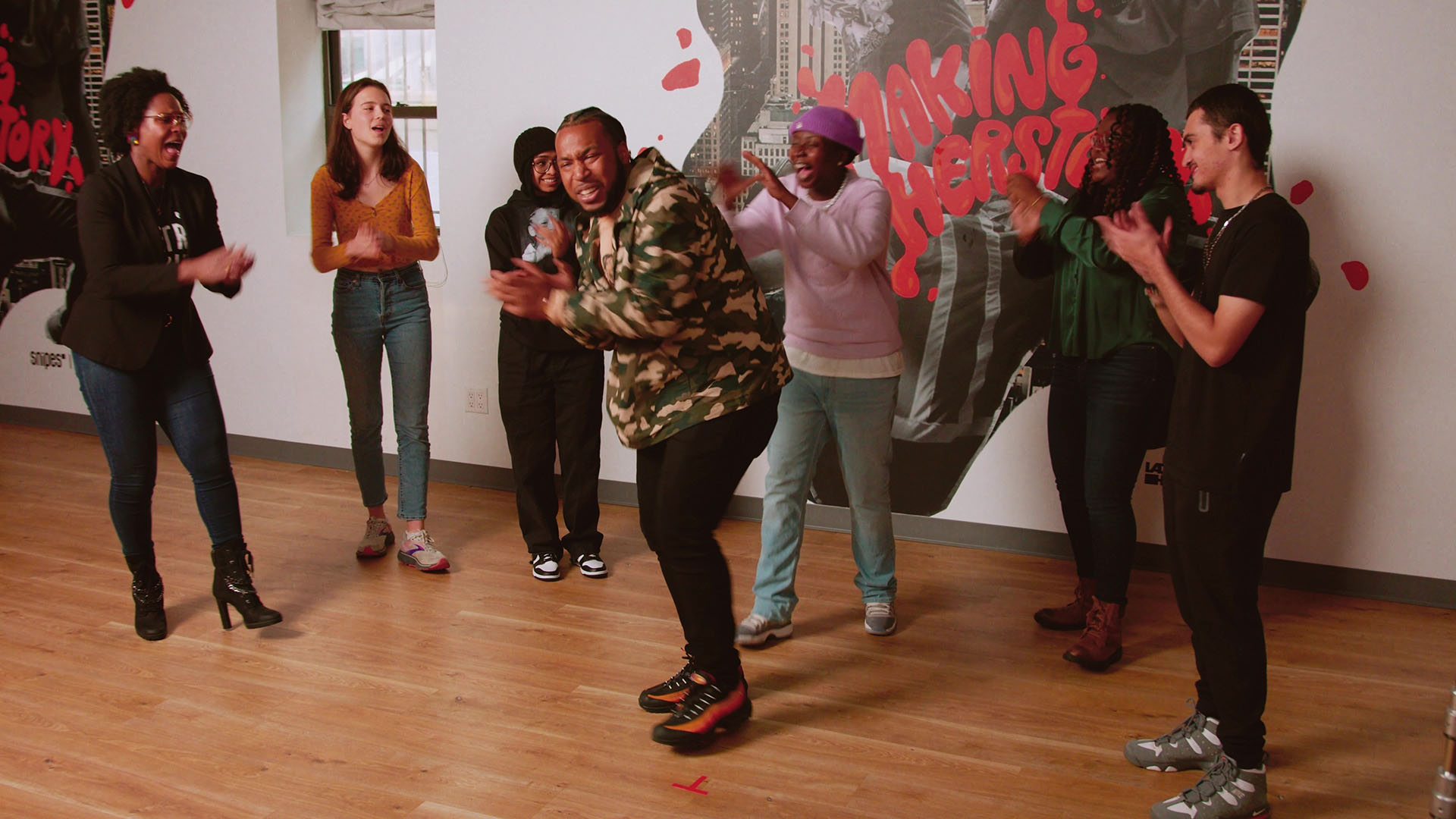 New York musicians have always pushed the boundaries of what music is, especially when it comes to hip hop. Watch the New York "Hear it From Here" video to see spoken word organization Urban Word unite with hip hop artists DJ Clark Kent and Maiya the Don. Together, they're shining light on hip hop's past, present and future.
The Design
"New York speaks to those with a story and dream through its layers of colliding movement, sounds and cultural inspirations." -Mia Saine, illustrator
Urban Word
Urban Word champions young voices by providing platforms for critical literacy, youth development, and leadership through uncensored writing, college prep, and performance opportunities, as well as the National Youth Poet Laureate Program.
Homegrown Go-Go Music in Washington, D.C.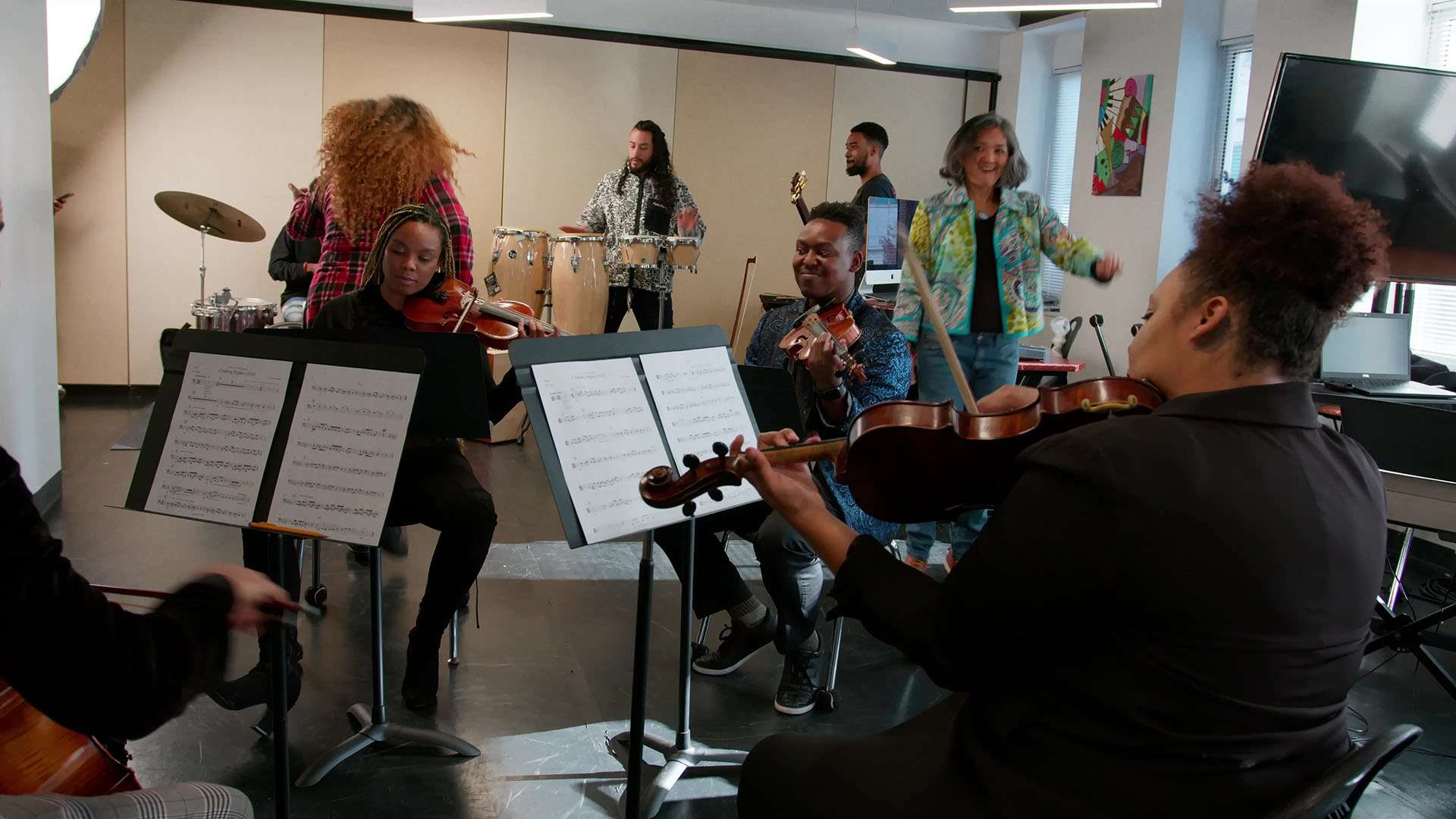 Rooted in percussion, Go-Go has a distinct sound that is the true heartbeat of Washington, D.C. Watch the DC "Hear it From Here" video to see music organization DC Strings Workshop unite with Go-Go artists TCB Bounce Kings and GoGo Symphony. If you've never heard of Go-Go, experience its past, present and future through these artists.
The Design
"Group oneness, in messaging and music, is the paramount idea behind this design. I fell in love with GoGo learning its DC history and how it affected people." -Shae Anthony, illustrator
DC Strings Workshop
DC Strings Workshop builds stronger music programs for DC youth and adults through education, outreach, and performance advocacy.
The Illustrators Behind the Bars
Shae Anthony
Designer of Detroit, Washington, D.C. and Los Angeles
Shae Anthony is an Atlanta-based illustrator who loves to blend unique patterns and bold colors. As the founder of "SHE IS THIS," she aims to inspire girls and women to not just embrace their skin and hair, but celebrate it and everything it comes with. Coils, curls, chocolate and caramel – know how amazing you truly are because this skin, girl, this skin is beautiful.
Mia Saine
Designer of New York, New Orleans and Memphis
Memphis-based artist Mia Saine emerged into commercial illustration and design by advocating and visualizing humanistic narratives. The non-binary, Black creative seeks to share positive visual storytelling about marginalized groups with colorful, minimal digital and traditional artwork. Mia rejuvenates tropes and stereotypes by showcasing minorities embracing their livelihood, community, empowerment and happiness.
Black Music Month Program Stories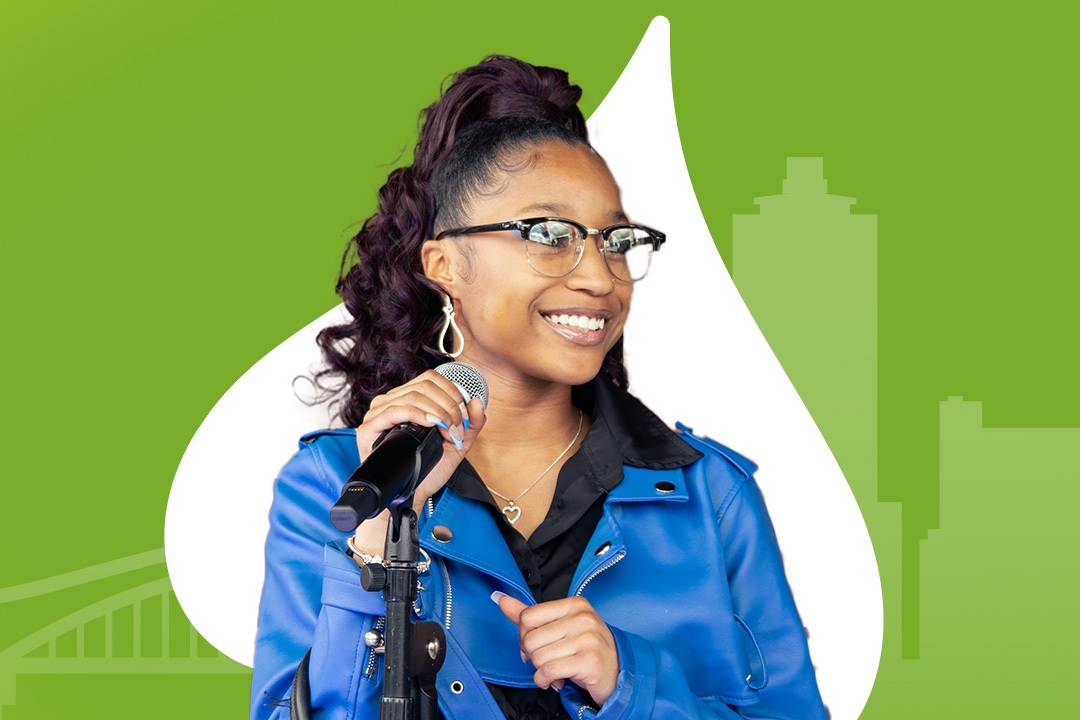 Memphis Music Initiative's Executive Director, Amber Hamilton, on empowering young Black artists.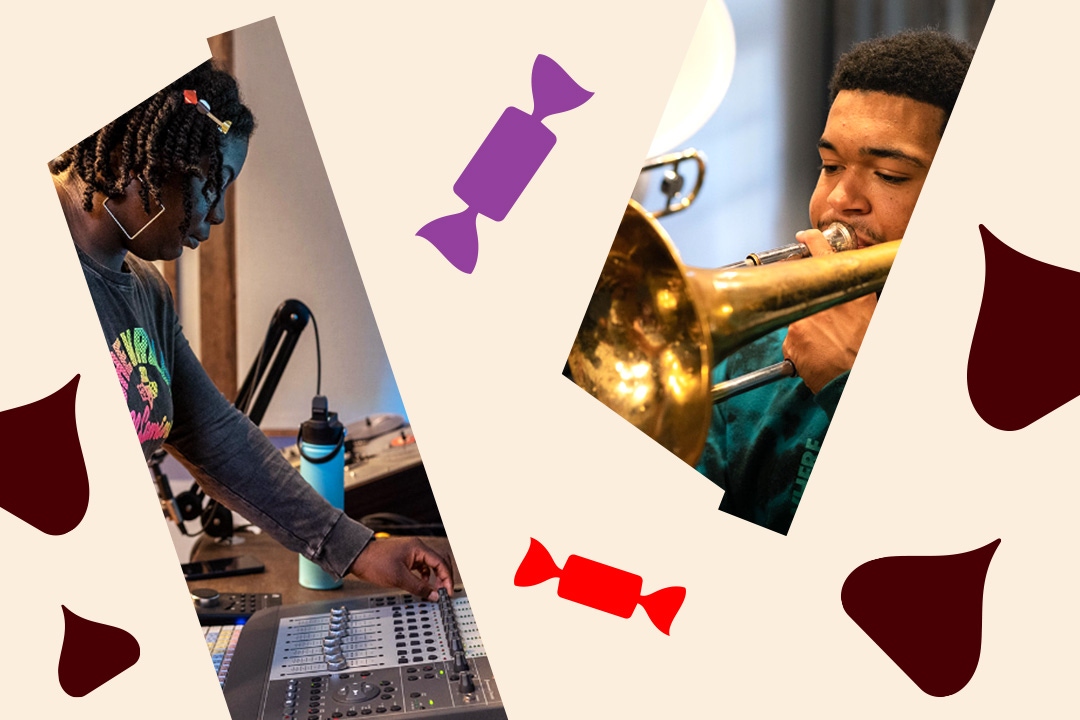 Every June, Black Music Month celebrates the contributions of Black musicians. This year, KIT KAT® is partnering with music-centered youth development non-profits in six cities, and showcasing Black-music-inspired artwork from those cities on limited-edition wrappers.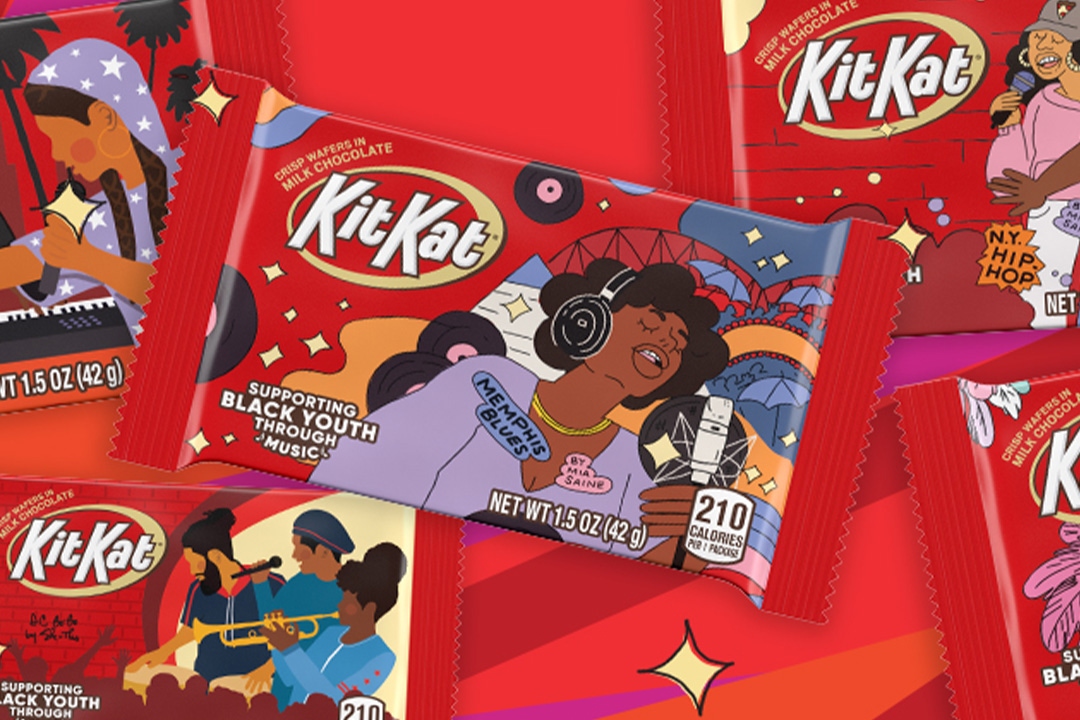 Alicia Petross highlights how KIT KAT® is expanding its Black Music Month program to celebrate the impact of Black music and art on American culture and support youth.