When it comes to DIY Christmas gifts, people say it's the thought that counts. But when you give sweet treats as presents, they'll know you've thought about what they like best! Please everyone on your list with these homemade gift ideas. Not only are they easy to make, but you won't break the bank and you'll save time when you make a bunch at a time.

Baking Gift Ideas & Holiday Candy Treats
Whether it's finding a thoughtful treat for your family or something special for your friends, these inexpensive ideas are priceless!
1. Hot Cocoa for One
When the weather is frightful, there's nothing more delightful than a warm mug of hot chocolate. Help your friends cozy up and elevate their experience with homemade hot chocolate mix, featuring HERSHEY'S Cocoa. Layer cocoa, sugar and marshmallows in a piping bag to make HERSHEY'S Perfectly Chocolate Hot Cocoa. Dress up each drink mix like a reindeer or snowman and include a handmade note with directions!
Time: 10 mins
Cost: Under $5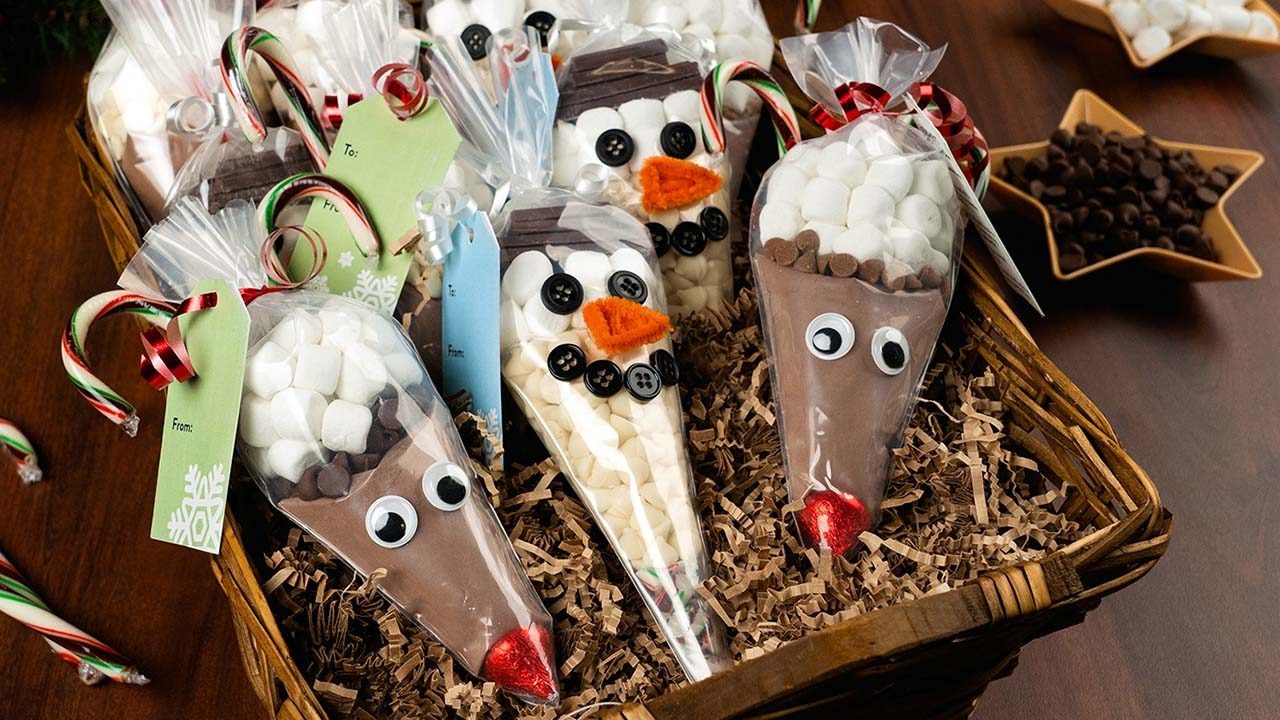 2. Hot Chocolate Bombs
Ever had a hot chocolate bomb? It's a sweet treat and a fun experience all in one! The best part is that you can make these at home and customize them with whatever you please. Package them up in a mug for an all-in-one gift.
Time: 10 mins
Cost: $5-10
3. Homemade Cookie Boxes
Are you the baker of the bunch? Everyone will love receiving a customized batch of cookies made with love. Turn your kitchen into Santa's workshop of sweets and bake a few batches of blossoms and Christmas cookies. Then mix and match into gift boxes of a dozen. Christmas cookie boxes are easy and always a hit!
Time: 60-120 mins
Cost: $25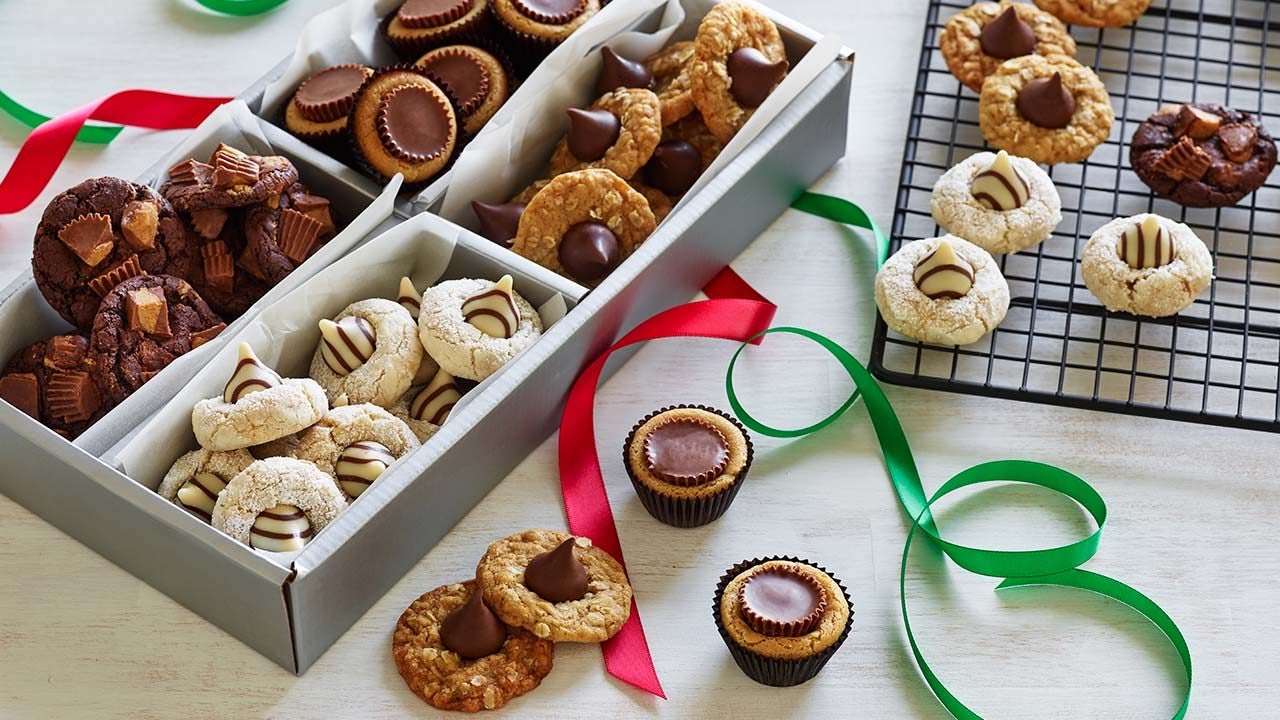 4. Cookie Mix In a Jar
Not the baker in the family? You can still give the gift of delicious goodies with a cookie mix in a jar! Simply layer up flour, sugar and chocolate chips, then include the full recipe for additional ingredients (eggs, butter, etc.). Sky's the limit on which cookie recipe you give, but the more dry ingredients the better for attractive layering! This homemade gift is great for storing until after the holidays when they need a winter evening treat.
Time: 10 mins
Cost: $5-10
5. Chocolate Covered Strawberries
With just a few ingredients, chocolate covered strawberries are a decadent dessert that always delights. No two berries are exactly the same, so each one you dip can be a custom creation. Mix and match melted chocolate and white creme to double on flavor or add holiday sprinkles for a festive touch.
Time: 10 mins
Cost: $10 per dozen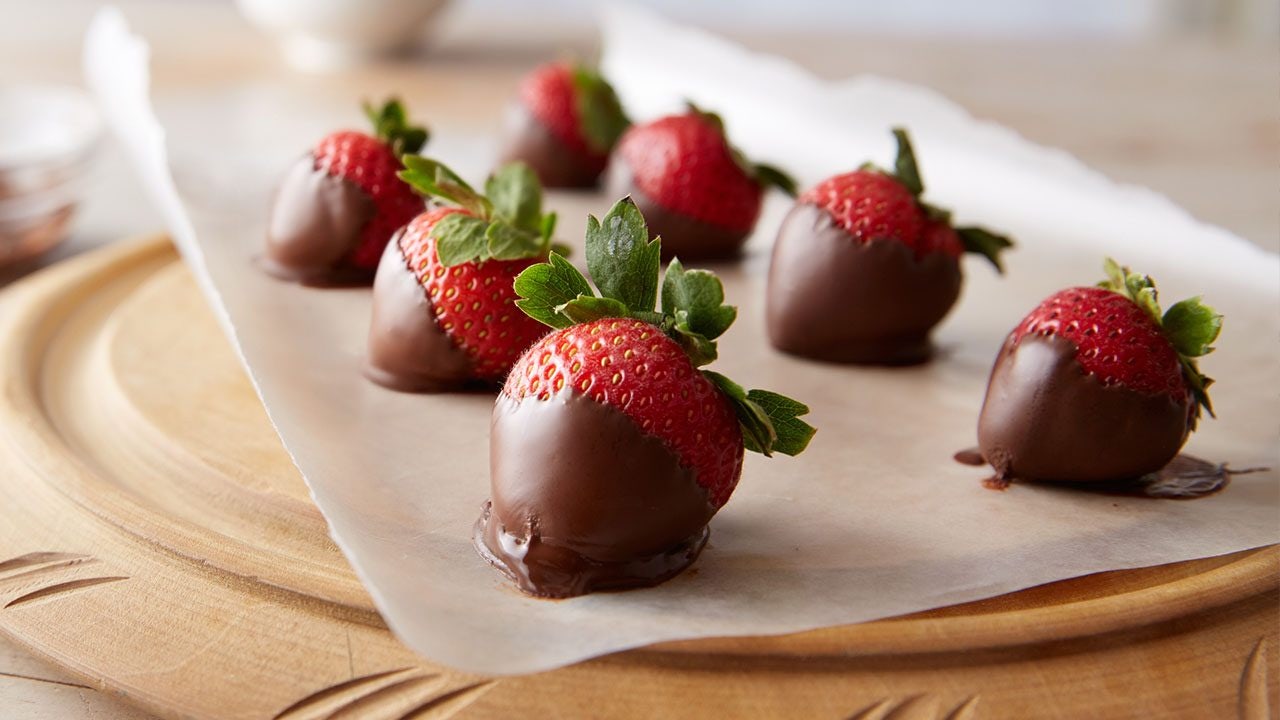 6. Edible Chocolate Shot Glasses
Help your family and friends toast the happy holidays with these unique edible chocolate shot glasses. You can make eight at a time using HERSHEY'S Milk Chocolate Chips and a silicone shot glass mold. When gifting, make sure to pack up in sets of two so they can celebrate with someone they love (hopefully that person is you!).
Time: 10-30 mins
Cost: $10-35
7. Wrapped Candy Bars
Gift-wrapped candy bars are the way to go if you're thinking about bulk Christmas gifts for a dozen or more, like students or co-workers. You can hand-select a candy type to suit individual tastes or mix it up randomly for a little holiday fun. You can use this candy bar wrapper template, or any holiday wrapping paper will do. Get creative with a base of white paper and decorate your bars like snowmen! Want to go bigger? Try XL or Giant Hershey Candy bars!

Time: 30 mins
Cost: Under $5