Best Snack Hack:ROLO® Pretzel Delights
This homemade candy comes together quickly so you can get back to party planning.
Party Snack Recipes for Sweet Gatherings
From birthday parties to Super Bowl soirees, sweeten up the snack table with these Hershey-inspired treats to please a crowd. We don't need to tell you how well chocolate pairs with salty snacks.
More Fondue and Dip Ideas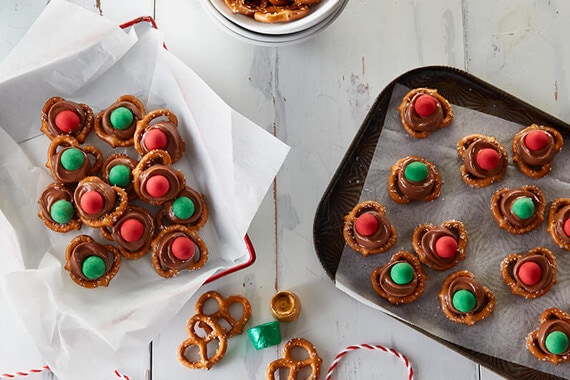 6 Easy Snack Hacks and Party Dessert Recipes
If you need quick and easy dessert ideas for a crowd, turn to these recipes that transform HERSHEY'S Candies into delicious snacks.